Branded Tile Sticker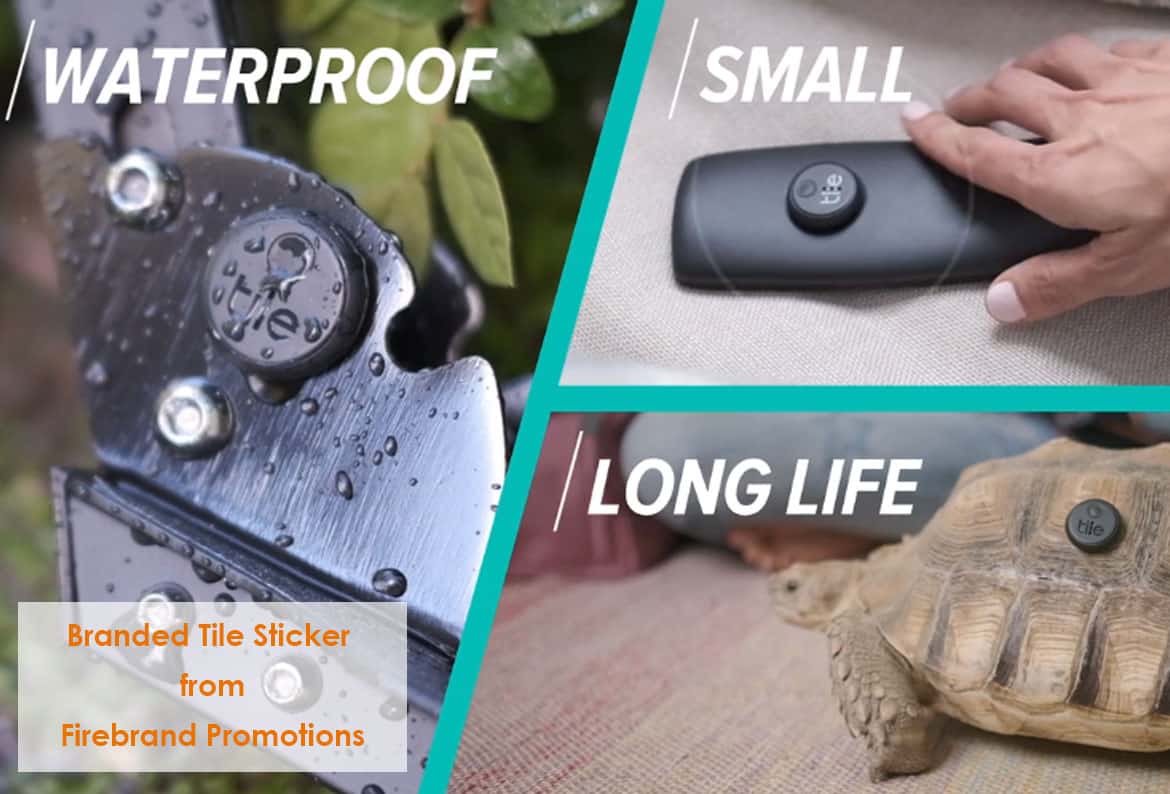 Branded Tile Sticker
Losing your personal belongings can be frustrating. Our branded tile has been helping to find lost items for years and now our branded tile sticker can do the same.
The new sticker is the easiest tracking solution of all. Small and waterproof with an adhesive back and 3-year battery life, the sticker is ideal for busy individuals and families.
The branded tile sticker has the following benefits:
Waterproof – Spill, splash and dunk proof so you can put it on items such as bikes with no worry.
Long life – the 3-year battery provides long-term convenience and safety.
Easy – Small size with serious adhesive that sticks to anything.
How the Branded Tile Sticker works
Download the Tile app and follow the simple in-app instructions to activate your tile. Use the Tile app to ring your Tile if you're nearbu or see its location on a map if your far away. You can even make your phone ring when it's on silent by clicking the Tile button twice. You can even share your tiles in the app with friends, family and colleagues to help increase your finding power. Plus, the Tiles work with Amazon Alexa and Google Assistant to make finding easier than ever.
Branding on the Tile Sticker
You can add a full colour logo to the front of the sticker only. However, you can get fully creative with a fully custom packaging box. However, if you're on a tight deadline, you can get your Tile packaged with a custom sleeve or presented in our regular box.
If you'd like to discuss branded Tile stickers for your brand, please click here to get in touch with a member of our sales team.