Branded Table Wireless Chargers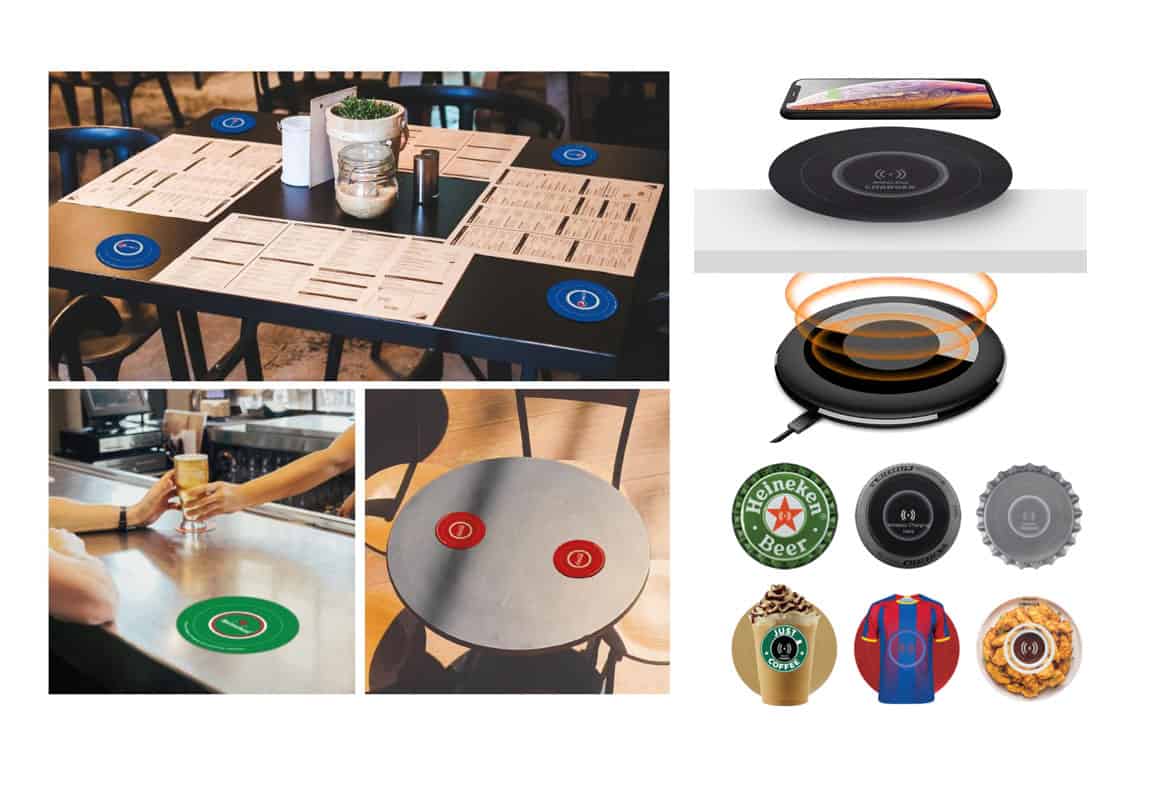 Branded Table Wireless Chargers
Wireless charging has taken the world by storm over the past few years. Most smartphones are now compatible with wireless chargers and many restaurants have integrated charging pads into their tables. Now we have an option available in our merchandise range for you to get your brand onto tables with branded table wireless chargers.
Upgrade your desk with this new wireless charger concept and cure all chances of low battery anxiety within 5 minutes! The Table Mate is a convenient and intelligent way to wirelessly charge your device. It can be installed at home or in the workplace without having to modify the original desk.
Our table wireless chargers have a clear print area and are perfect for getting any brand noticed with a modern wireless approach. Plus, they have a built-in over-charge protection function.
Using advanced wireless technology, a compact wireless transmitter is fitted on the underside of your table, while the discreet receiver on top powers your device. Installation couldn't be easier! Simply use the included positioning cards and magnet on top of the table and bottom of the table, remove the adhesive tape from the products and stick. Simple!
If you'd like to discuss branded table wireless chargers for your office desks, restaurant, meeting rooms or for other uses, please contact us.