Branded Smart Mojo Bottle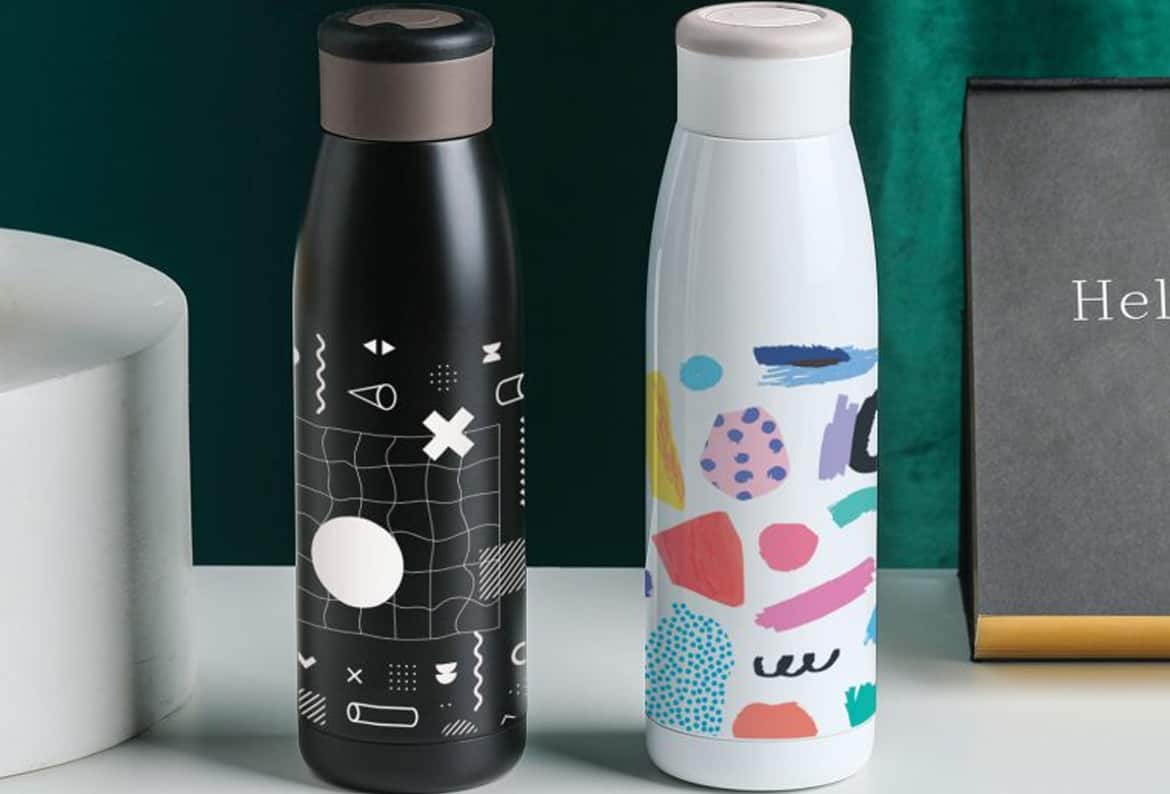 Branded Smart Mojo Bottle
New to our reusable drinkware range is the Branded Smart Mojo Bottle. This  innovative bottle doubles up as a hand warmer or cooling device.
The great thing about reusable drinking bottles is they help to cut down on disposable plastic waste. We will always encourage our clients to go reusable rather than single use products.
How does it work?
Simply shake the bottle for 3 seconds, side to side and the bottle surface will warm up or cool down. The surface temperature of the bottle will match the temperature of the drink content.
When can I use it?
Due to the bottle being able to change to either hot or cold, it isn't limited to one season. This bottle is ideal for those who enjoy a dog walk in the morning before work, with a hot coffee who can then warm up their hands. It's also great for those who go running and need cold water to rehydrate themselves with.
How can I branded the Smart Mojo Bottle?
This bottle has a generous branding area. You can have your logo or message engraved, spot colour print or full colour printed.
What is included with your bottle?
The Mojo Bottle comes with a silicone sleeve in black or white, to match your black or white bottle. It is also fitted with a carry ring. Plus, stylish product packaging and the user manual.
Why not watch our video to see the Mojo bottle in action…
If you would like to discuss the Smart Branded Mojo Bottle and how it would look with your logo on it, please click here to find our contact details.