Branded Seed Wristbands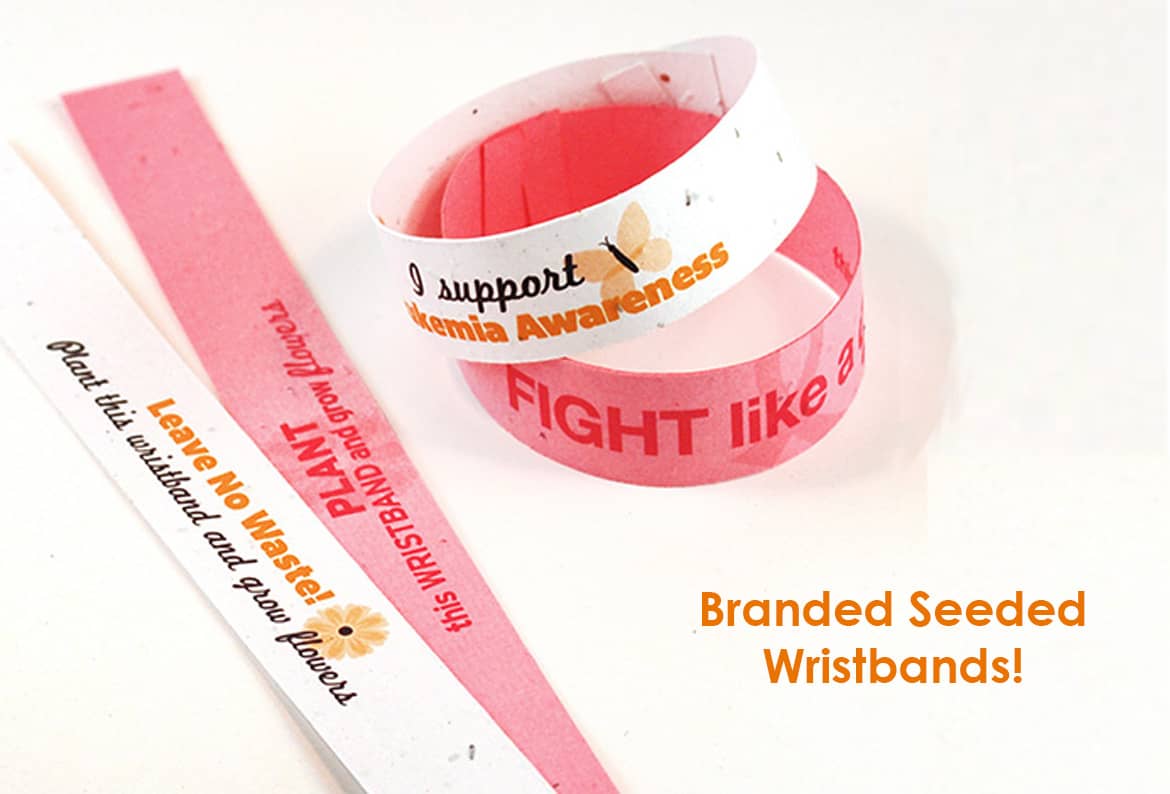 Plantable Seed Paper
Plantable seed paper is a great eco-friendly promotional item. This seeded paper can be made into business cards, bookmarks, marketing materials, greeting cards and even products for events and festivals such as branded seed wristbands.
Whether the promotional seed wristbands are for a concert, festival, bar crawl, sporting event or museum. Wristbands are renowned to be a more convenient proof-of-purchase than carrying around a loose ticket. So, when attendees are ready to discard of their wristbands, they can turn it into something beautiful as opposed to it ending up in a landfill.
Each wristband is embedded with seeds, which can then be planted and transformed into flowers, herbs or fruit & vegetables. The branded seeded wristbands along with the other shapes available are biodegradable and are made from recycled post-consumer materials. Even the ink is eco-friendly! After planting and seed germination, the paper composts away, leaving no waste!
All printing on the seeded wristbands uses soy and vegetable ink making it eco-friendly. Seed and growing instructions are always included as is expected germination time.
If you'd like to place an enquiry on branded seed wristbands or any other shapes of seeded paper, click here to get in touch.