Branded RPET Products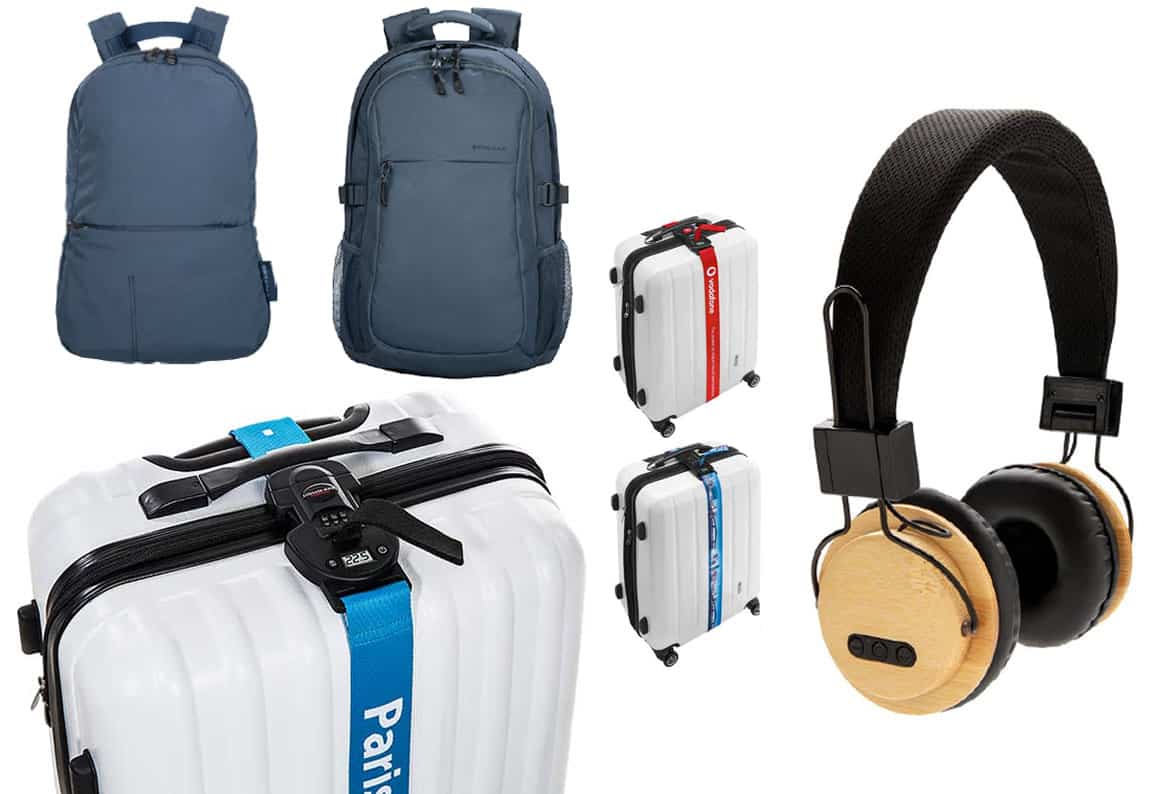 Branded RPET Products
In order to help make branded merchandise eco-friendlier, we have extended our material range to include RPET and PET plastics. RPET is essentially recycled PET. We have excellent branded RPET product options available for brands.
What are the benefits of PET and RPET?
PET plastic's most outstanding quality is its recyclability. PET can be recovered and recycled repeadetly by thorough washing and re-melting into RPET products. RPET products can then also be recycled. PET can also be chemically broken into constituent raw materials. These are then purified and converted into an RPET product.
How do you identify a PET product?
Consumers can identify a PET product by the triangular #1 resign identification code found on the bottom of PET products.
Some of our favourite branded RPET products are listed below…
Luggage Mate Strap
The Luggage Mate strap is a brandable strap that fits round suitcases, making it ideal for frequent travellers. Your brand and marketing message is printed onto material made of 12 recycled PET bottles!
The Luggage Mate also has many other beneficial features besides being eco-friendly. The strap features a TSA lock as well as a scale.
What is a TSA lock?
All luggage needs to be security screened before being loaded onto a passenger plane. Occasionally, baggage needs to be opened for further inspections. A TSA lock is a global security system which allows passengers to lock their luggage, whilst permitting security authorities to inspect them without damage.
Bamboo Wireless Headphones
Now that most iPhone users no longer have the audio input on their devices, headphones and wireless earbuds have seen an increase in demand. Our new Bamboo Wireless Headphones are the perfect eco solution to branded audio.
The actual headphone itself is made from Bamboo whilst the headband is made of RPET. Making this an ultra-sustainable product and giving old PET bottles a new lease of life in the form of a reusable product.
The foldable headphone uses Bluetooth for a smooth connection up to 10 metres. Features a 200 mAh battery for up to 4 hours play time plus the capability of a microphone and call answering.
Tucano Bag Range
Tucano are eco-compact and eco-live backpacks that are made from 100% recycled materials. This is obtained from the reuse of PET bottles and manufactured without toxic PVC plastics that contaminate the environment.
The brand Tucano also have many other plans to gradually introduce more products that are sustainable and help our environment.
Despite the three options listed, we also have a vast range of other RPET products as well as eco merchandise using other materials. If you'd like to discuss branded RPET products and eco merchandise for your brand, get in touch with our sales team by clicking here to find our contact details. Alternatively, you can message our live chat on the side of our page!