Branded Roller Banners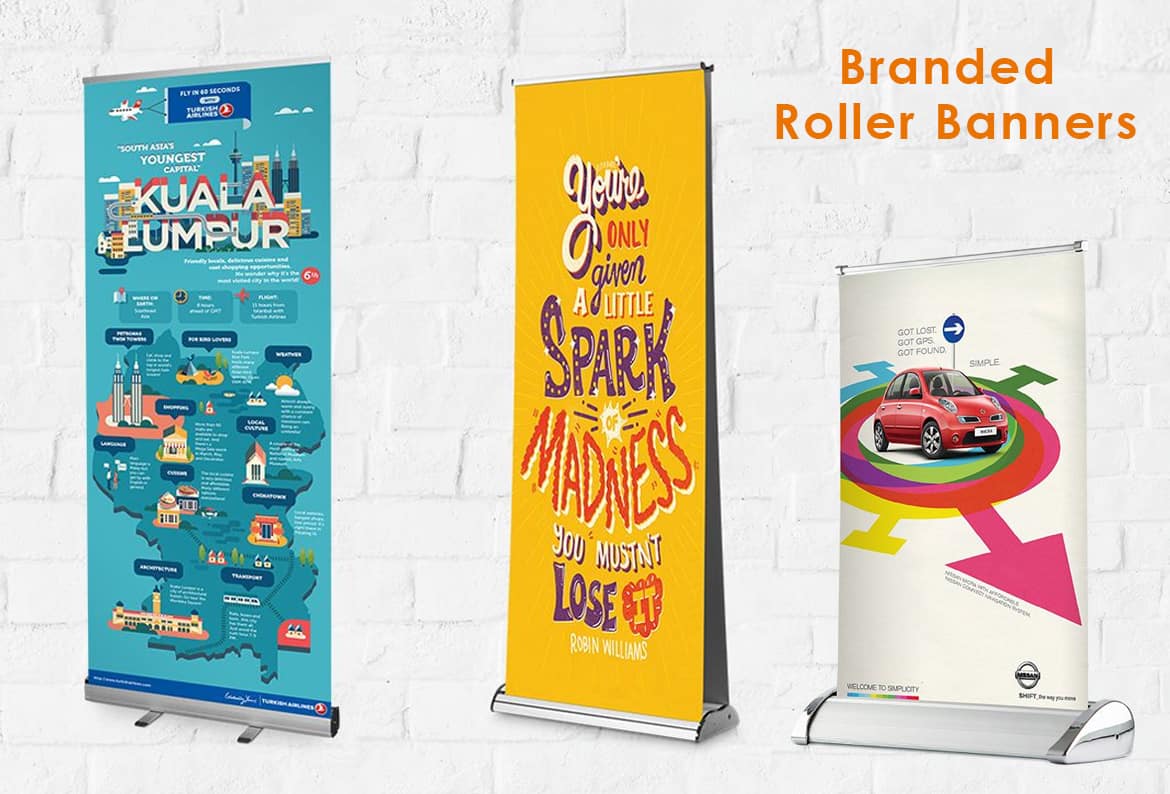 Branded Roller Banners
Branded roller banners (also known as roll up banners, pull up banners and retractable banner displays) make fantastic event collateral items. Roller banners have always been one of the most popular promotional materials available for exhibitions. We've got a range of various roller banner types that each offer many benefits whilst keeping your brand the priority.
Expovision Branded Roller Banner
This lightweight roller banner is our value option and is perfect for any trade show or exhibition event.
It's available in 4 different widths, 850mm, 1000mm, 1200mm and 1500mm. The height is a standard of 2000mm across all widths. The Expovision has two twist out feed to add stability and a compact lightweight base. The banner also comes with a carry case to keep it safe when it's not in use and makes it easy to transport.
Mirage 2 Branded Roller Banner
This roller banner can be single or double sided meaning you get an extensive area to show off your branding and artwork design.
The Mirage 2 has a wide footprint for extra stability. It's available in two width options of 800mm or 1000mm with a standard height of 2130mm.
Vision Desk A4 / A3 Branded Roller Banner
Are you looking for something to spruce up your product display? Desktop roller banners are a great option for anyone looking for an affordable, versatile display that can be placed on a table.
Whilst being smaller than your standard branded roller banner, the desktop roller banners also make a big impression! With high-quality printing, these banners are a great way to reinforce your key messages alongside your product of merchandise. They're perfect if you don't have space for a larger banner or stand.
If you'd like to enquire about branded roller banners for your next exhibition, please click here to get in touch.