Branded Reusable Straws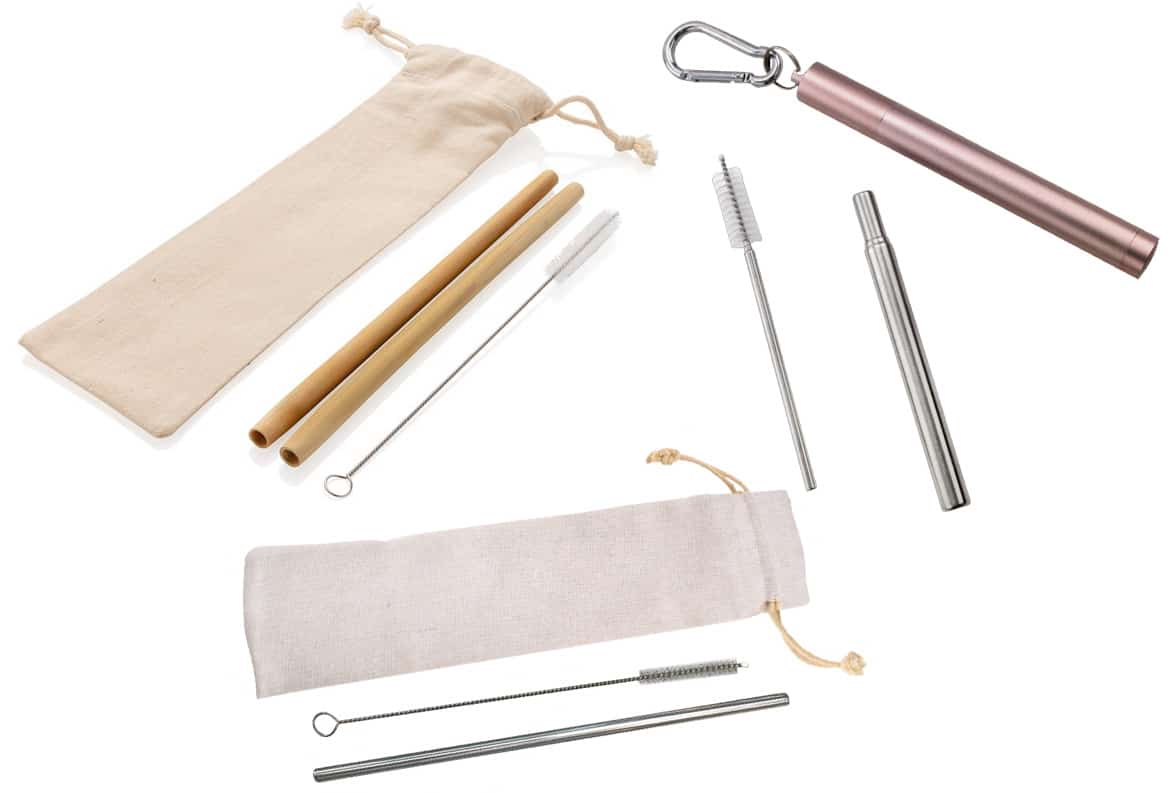 Branded Reusable Straws
As plastic straws are gradually being eradicated from many pubs, bars and restaurants, we've released a selection of branded reusable straws. These straws are excellent additions to our branded merchandise offering.
Metal Straws
Within our metal straw range, we have two very popular styles available…
Collapsible Metal Straws
The Collapsible Straw is the perfect replacement for single-use plastic straws. It's eco-friendly and stylish plus it makes a great gift. You can enjoy any drink hot or cold without experiencing the metallic after-taste that some leave behind.
The collapsible straw is easy to clean, coming with its own extendable cleaning brush tool to clean the inside of the straw, and being dishwasher-safe means you can re-use your straw again and again.
Straight Metal Straws
The Eco Metal Straw is the perfect replacement for single-use plastic straws. With many similarities to the Collapsible straw, it's eco-friendly, stylish and makes a great gift. The premium stainless-steel material is BPA and lead free.
It's easy to clean as it comes with a cleaning brush that helps to clean the inside of the straw. Plus, it's dishwasher-safe so you can use your metal straw time and time again.
Bamboo Straws
The ecological alternative to plastic straws is our Bamboo straws. They're made from strong and durable Bamboo. Like the metal options, these can also be washed in the dishwasher meaning you'll be able to use the straws repeatedly. There is also a cleaning brush included.
These Bamboo straws are also biodegradable and compostable. They're perfect for hot and cold drinks. Plus, they help to protect your teeth the same way using a plastic straw would.
Due to natural bamboo material being used, the diameter of the straws may vary from 0.6 to 1mm.
All three branded reusable straws allow you to keep your logo in view when the recipient of the straw gift uses them. We also have non-reusable options such as paper straws and wheat straws.
If you're interested in our branded reusable straws, you can find our contact details here to get a quote.