Branded Reusable Produce Bags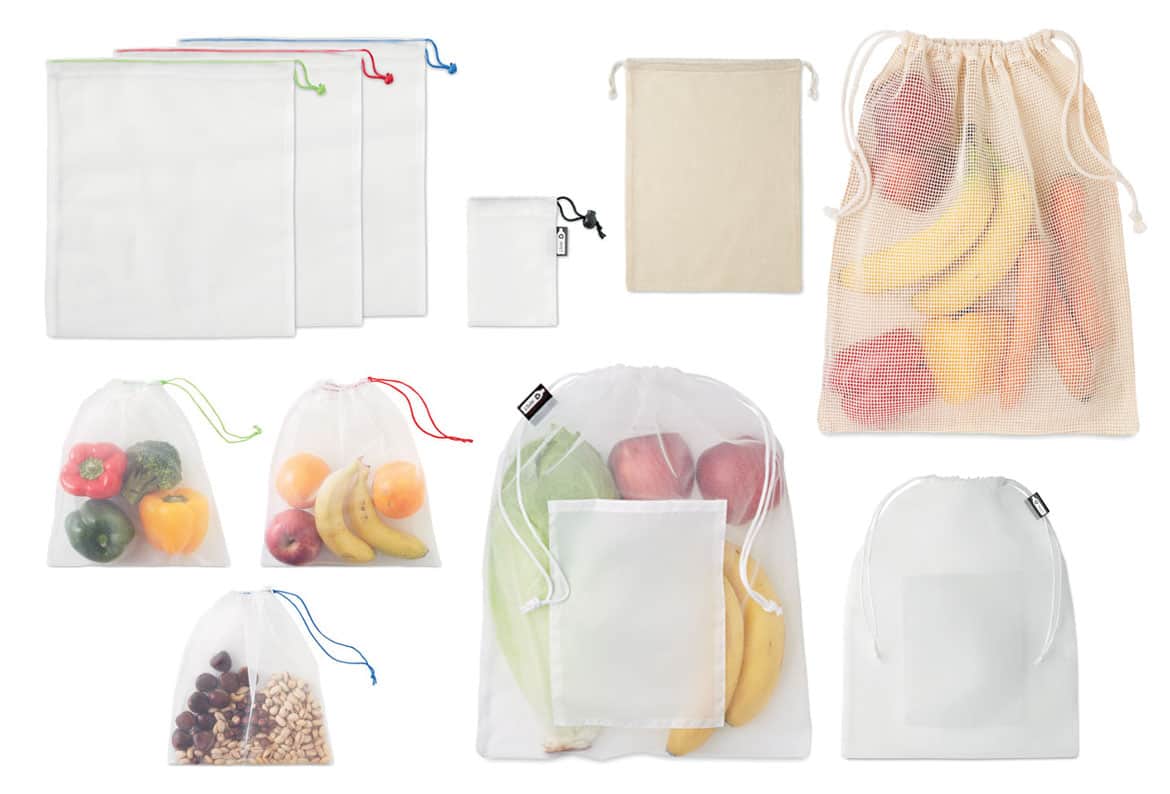 Branded Reusable Produce Bags
Over the past few years, we've seen many positive changes in retail environments to reduce plastic. One thing that has improved is plastic waste, but this is still an ongoing process. In the past year, supermarkets such as Sainsbury's have introduced the initiative to take away plastic produce bags and replace them with reusable ones. At Firebrand, we can supply branded reusable produce bags for fruit and vegetables.
Taken from a local Guardian website, the average shopper in the UK uses just 10 bags a year now compared to 140 before the 5p charge was instigated. Whilst there is no payment levy set in place for fruit and vegetable plastic bags, there are resolutions to the reduction of them. If your brand was to add branded vegetable bags to your own merchandise mix, you'd be able to encourage your audience to buy fresh produce rather than packaged produce. This would help the reduction of plastic packaging of both fruit / vegetables and disposable bags.
Our branded reusable produce bags are available in either RPET or Cotton. RPET is a material that is made from recycled plastic drinks bottles. Cotton comes from a renewable resource as it can be replanted and harvested. Both options will impact the environment positively as they're reusable. Plus, using reusable vegetable bags will cut down on disposable plastic bags entering landfill.
Giving out branded reusable produce bags will also offer benefits to your company. Every time someone with your brand's produce bag goes shopping, other shoppers will also see your logo.
Our branded reusable vegetable bags have drawstring closures. They are also food safe and BPA free. The key benefit is that they're washing machine friendly. This way they're always able to be kept fresh for the consumers next shopping trip.
If you'd like to discuss reusable produce bags for your brand, please click here to find our contact details and get in touch.