Branded Reusable Face Masks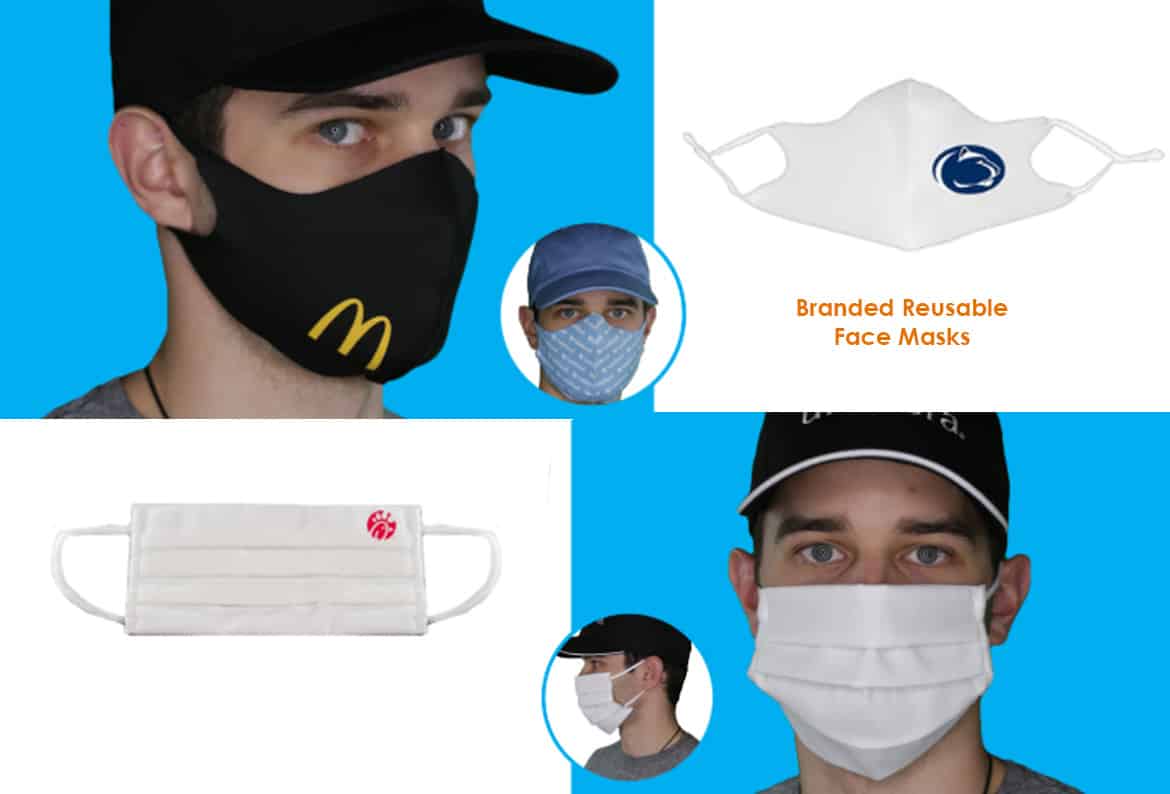 Branded Reusable Face Masks
Recently it was announced that from the 15th June 2020, face coverings on public transport would be a necessity. From now on, it looks like taking your face mask out will be as important as taking your keys or phone out with you. We recently launched our branded reusable face masks which can be fully branded with your full colour design. Alternatively, we can also offer reusable masks with spot colour prints too.
It is known now that a person can be infected with COVID-19 for several days before feeling any symptoms. Even so, they may never have any symptoms at all. This means, a person without a face covering could infect a number of surrounding people. However, if they had a face mask on, the chances of this would decrease and help stop the spread of Coronavirus.
Benefits of branded reusable face masks
Why should my brand invest in face masks? As people are starting to go back into work and leave their working from home environments, it means public transport is going to get busier. Every person wearing one of your brand's face masks on their morning commute will display your marketing message to every other commuter. Branded face masks are going to start generating low cost impressions for your brand. Plus, they are washable and reusable so your recipients will get loads of wear out of them and be reminded of your brand each time!
Companies such as Uber have also made face coverings compulsory for any rider. So, whoever owns one of your brand's face masks can also be reminded of your brand in their personal life too.
If you would like more information on our branded reusable face masks or to explore the other PPE options we can offer, please click here to get in touch. Alternatively, you can visit our work safe range on our product page.