Branded Reusable Bottles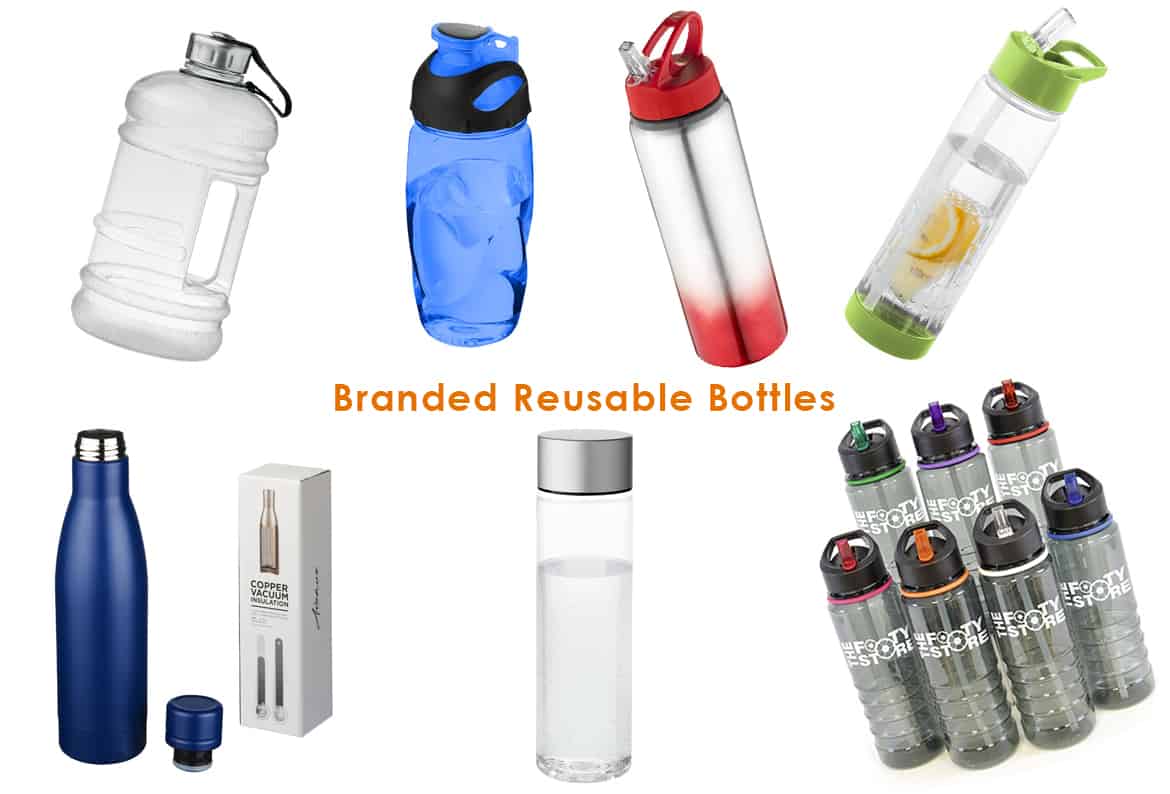 Branded Reusable Bottles
Did you know that there are many statistics around plastic waste? For instance, only 7% of all plastic bottles sold are actually recycled… or that by 2025, plastic in the ocean could unfortunately outweigh fish?
So, if we placed every non-recycled bottle in the UK alone, end-to-end to one another, it'd stretch to just over 780,000 miles… that's the equivalent of three one-way trips to the moon!
Whilst there are many plastic swaps that you can make to help eliminate plastic waste, have you thought about branded reusable bottles?
Benefits of using branded reusable bottles
Besides the many benefits that reusable bottles offer the environment, there are also many other USPs…
Using a reusable water bottle is cheaper than constantly buying a bottle of water. Say you spend £5 on a reusable water bottle rather than paying 50p for a bottle of water in a supermarket, you'd have paid for your reusable bottle within 10 uses.
Also, many reusable bottles are made of BPA free materials. BPA is a plastic linked to cancer.
You can also make a reusable bottle look more stylish and get ones that keep your water cooler for longer (dependent of your bottle choice).
Some of our branded reusable bottles… (we've got loads more too, just ask!)
Vasa Copper Vacuum Insulated Bottle
Keep your drinks hot for 12 hours or cold for 48 hours with the Vasa Copper Vacuum Insulated Bottle. Double walled and made from 18/8 grade stainless steel with vacuum insulation and a copper plated inner wall. The volume capacity if 500ml. Its presented in an Avenue gift box to give the finishing touches. The colours available are black, white, silver, titanium, blue, red, green or rose gold.
Resaca Bottle
Plastic drinks bottle which features a coloured straw and sip mouth piece. The bottom half of the body is ringed for ease of grip. The screw top lid is black with a fold down coloured sipper. The bottle has a volume capacity of 800ml. The bottle comes in transparent grey as standard with your choice of amber, blue, green, pink, purple, red or white straws and sip mouth piece and ring below the lid.
Huge Water Tank Bottle
Ensure you drink your daily recommendation of water intake with the Huge bottle. Volume capacity of 1.9 litres. One refill will be enough for your daily intake. The Huge is made from a tritan material and is a great way to promote a healthier lifestyle through your brand.
If you'd like to discuss branded reusable bottles, click here to get in touch.