Branded Promotional Gadgets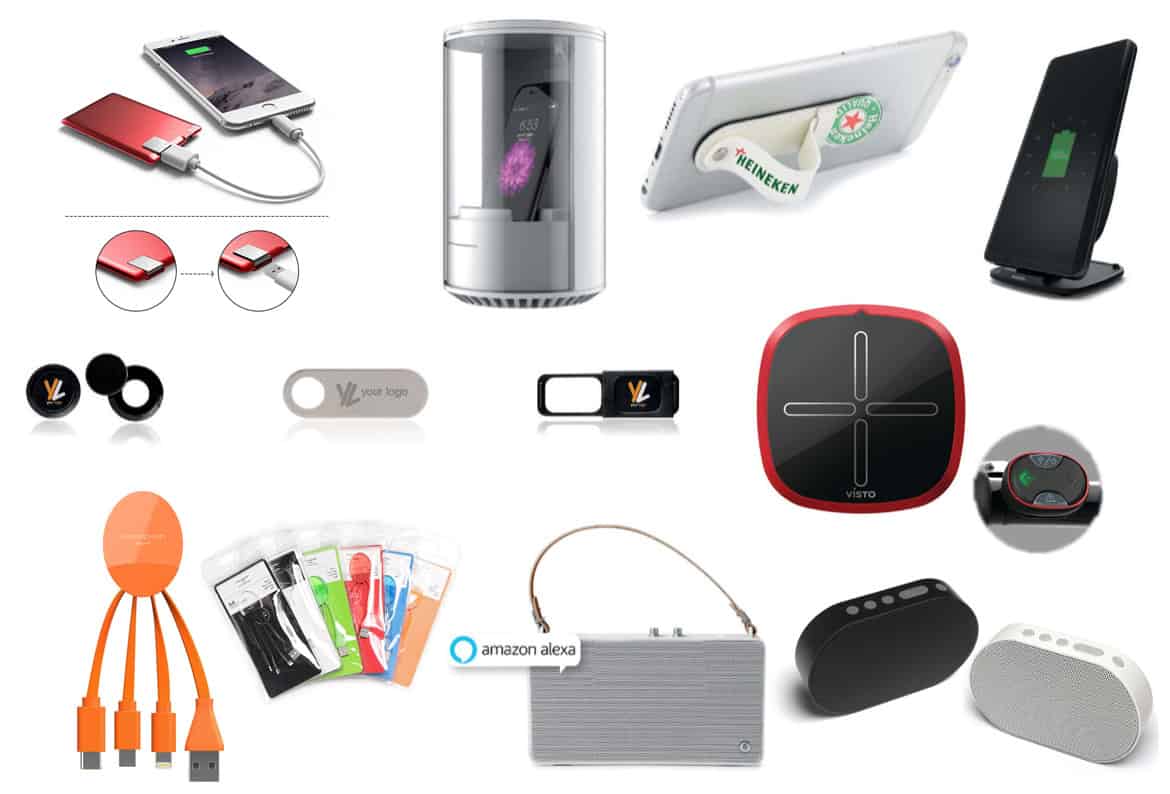 Branded Promotional Gadgets
Our new gadget catalogue has launched meaning we have lots of new product ideas for your brand. We've put together some of our favourites (amongst many more which you can see for yourself by clicking here) that will help to promote your brand.
Our ultra slim, credit card sized powerbank has a flip out USB port. It's a perfect fit for a suit pocket, purse, bag or wallet. The powerbank has a great branding area and is supplied with a PU travel pouch to give it that ultimate touch of class.
This super smart gadget is a charger and a phone cleaner in one. It cleans your phone within 6 minutes by using an Ozone light and features a dimmable white LED and changeable coloured LED lights.
Protect your client's web security whilst promoting your logo at eye level on the recipient's device. The bespoke backing card acts as an advertising billboard to deliver your message. Our webcam covers are available in various sizes, shapes and materials.
Our new elegant multi-charging cable is complete with a USB, USB-C, Micro-USB and a lightning connector. It's made from a fashionable high gloss acrylic. Plug it in and watch the LED make your logo shine. You can brand a backing card as packaging to make it an amazing exhibition giveaway.
The Phone Clip allows you to position your brand on your client's phone wherever they are with this simple and cost effective self-adhesive phone clip. You can slide out the branded band to get a grip whilst making a call or holding your device or it can double up as a phone stand. The great branding area makes it an ideal exhibition giveaway.
Our Wireless Charging Stand holds your Qi-enabled device and charges it wirelessly at the same time. The charger stand can hold your phone at an upright position at various angles. A luxurious corporate gift that highlights your brand.
Alexa Speakers are taking over many homes and offices. Our own wireless smart speakers are integrated with the Alexa technology and offer you the option to add your logo which makes Alexa an elegant companion for your brand.
Our wireless extra-large LED signal light panel provides a clear forward / left & right turn signal which can be seen from far away. The wireless remote controller is handbrake mounted. Wrap the panel around your backpack whilst riding your bike so that other road users can easily see the indicators and signals.
Take a look at our catalogue here or click here to contact to discuss any of the gadgets that you like the look of.