Branded Pantone Matched Metal Bottles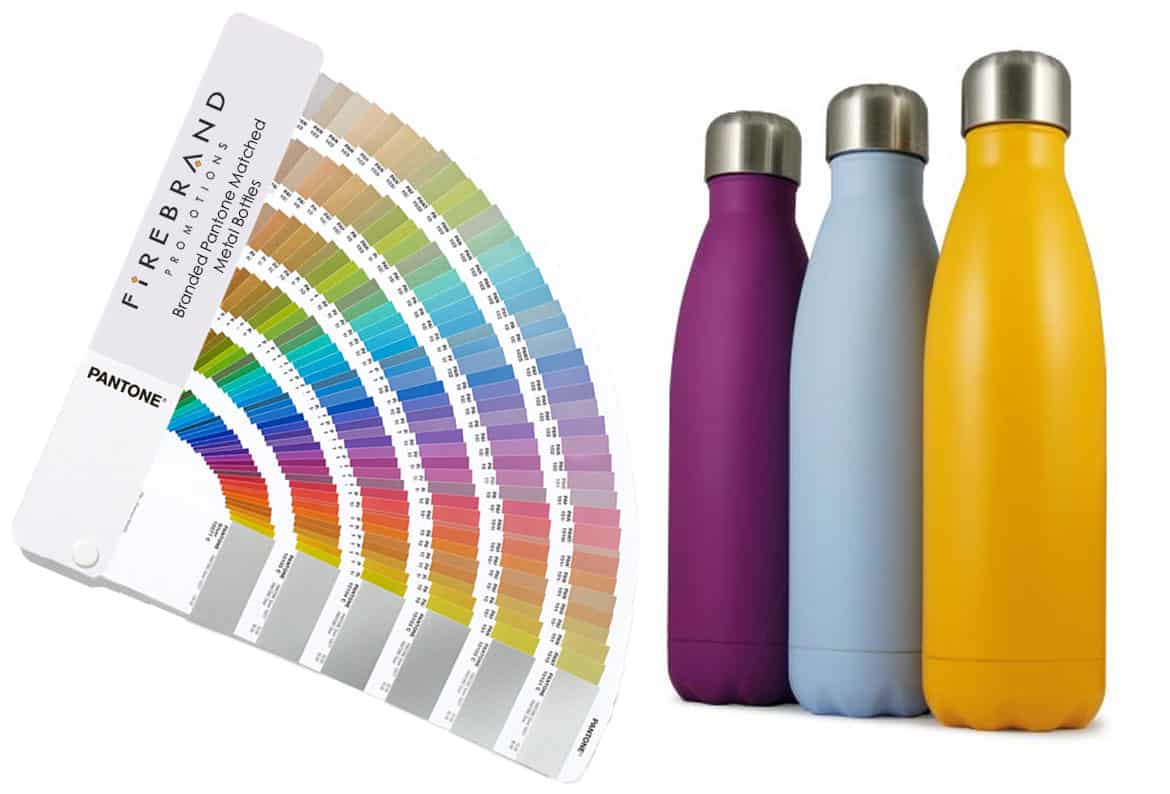 Branded Pantone Matched Metal Bottles
Promotional drinks bottles have seen a huge increase as more brands and people want to make an impact on our environment. One of our favourite products that we've introduced in order to cut down on single waste bottles are our branded pantone matched metal bottles. Whilst they also come in a set of standard colours, these bottles can become completely unique to your brand guidelines.
Pantone Matched Metal Bottle
The double walled vacuum insulated travel bottle will keep water cold for up to 24 hours and hot drinks hot for up to 18 hours! The metal bottles combine the convenience of a plastic bottle with the high efficiency and eco-friendly benefits of a reusable drinks bottle. The generous 500ml capacity will keep every drinker hydrated whilst on the go!
The features of the branded pantone matched metal bottles are that it's designed with an airtight and leak-proof lid to prevent any unwanted spills. It's ideal for offices, schools, travelling and outdoor activities, meaning your brand can take full advantage of its versatility.
Pantone Matching Benefits
Your brand can create an impression that truly lasts by choosing to pantone match a metal bottle. Your promotional bottles will have a unique feel as they'll be in a colour that your customers instantly associate with your brand. You can even split your order between multiple pantone colours!
If you'd like to discuss how your brand's colour and logo will look on the metal bottles or to get a quote, please contact us. We also have many other products, even outside of drinkware that can be pantone matched, just ask and we'll be happy to put forward ideas. Our contact details can be found by clicking here or you can message our live chat on the side of our page!