Branded OrbitKey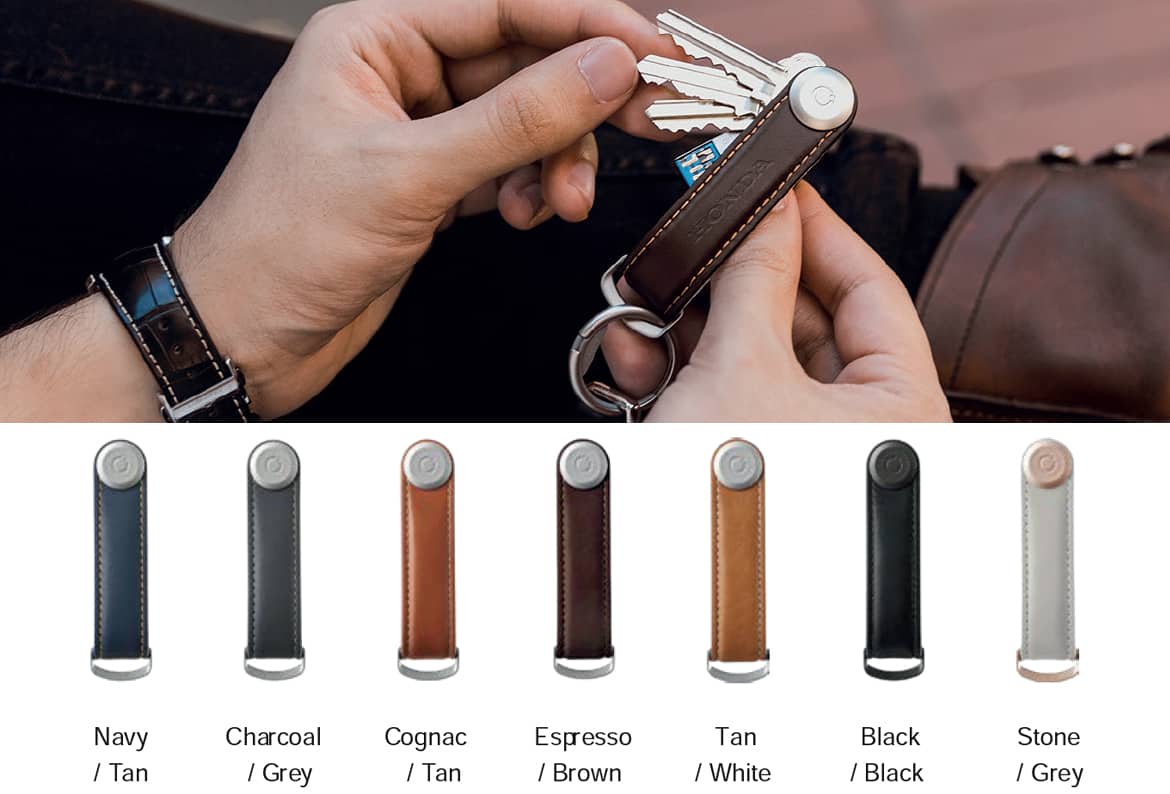 Branded Orbitkey
Looking for a nice yet practical corporate gift? Our branded Orbitkey is a key organiser that helps you eliminate key jingles. They help to make a set of keys less clunky and neater.
What is good about the Orbitkey?
There is nothing worse than putting your keys, phone and powerbank into the same pocket or bag and then realising everything has been scratched by your keys. With the Orbitkey, it eliminates scratches and takes away the bulkiness.
The jingle sound of keys is also taken away by the style and organisation that the Orbitkey provides. It keeps all your keys together within the leather walls.
Some people prefer to keep their keys and car keys together. With the D-Ring includes, you can easily attach your car key or any larger keys to the key organiser.
How can the Orbitkey be branded?
You can dual brand your logo with the Orbitkey logo. The branding method used is a deboss, this is a sophisticated technique and a great way to present your brand. Your branded Orbitkey is set to make a lasting impression.
What colours are available?
Photos of all the colours are shown in the picture at the top of this blog post. We have a wide selection to choose from to suit many brands. The leather is then neatly stitched with a contrast colour. Available colours are navy / tan, charcoal / grey, cognac / tan, espresso / brown, tan / white, black / black with black hardware and stone / grey with rose gold hardware.
If you would like a quote on the branded Orbitkey, please contact us. Our contact details can be found by clicking here.