Branded Metal Straws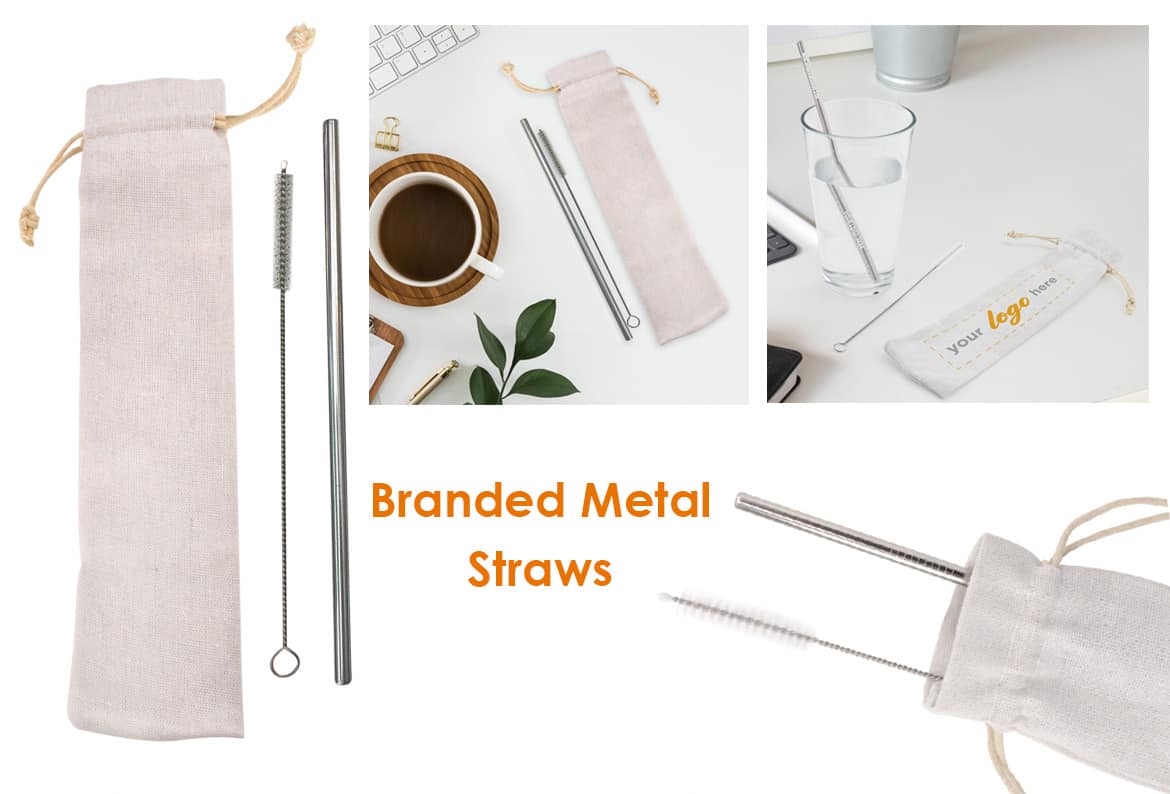 Branded Metal Straws
Did you know? In the UK, 8.6 billion straws are used and wasted each year! These plastic straws are rarely recycled and either end up in the landfill or the ocean. Other than our branded paper straws which you can read about by clicking here, we also have our branded metal straws. They're the perfect re-usable replacement for single-use plastic straws!
The Eco straw is eco-friendly and stylish, plus it makes for an excellent on-trend giveaway at exhibitions and events. They're made from food grade 18/8 premium stainless steel, meaning it's BPA and lead free! So you can enjoy your favourite drinks from coffee to milkshakes without the metallic aftertaste.
Our branded metal straws are very easy to clean. They come with a flexible cleaning brush so that the user can clean the inside of the straw. Plus, they're also dishwasher safe so the recipient of your branded gift can use it again and again, keeping your logo prominent and in view multiple times.
Branded metal straws help to face the problem against single-use plastic straws as they're reusable. The fact it comes with cleaning tools helps to increase it's longevity. A durable product that will keep your logo in use.
We also have a range of other eco-friendly drinkware options too. These range from reusable water bottles and travel tumblers to recycled plastic or PLA cocktail stirrers.
If you'd like to get your brand involved with reducing plastic straw waste and becoming eco-friendlier, contact us for a quote!