Branded Lunch Boxes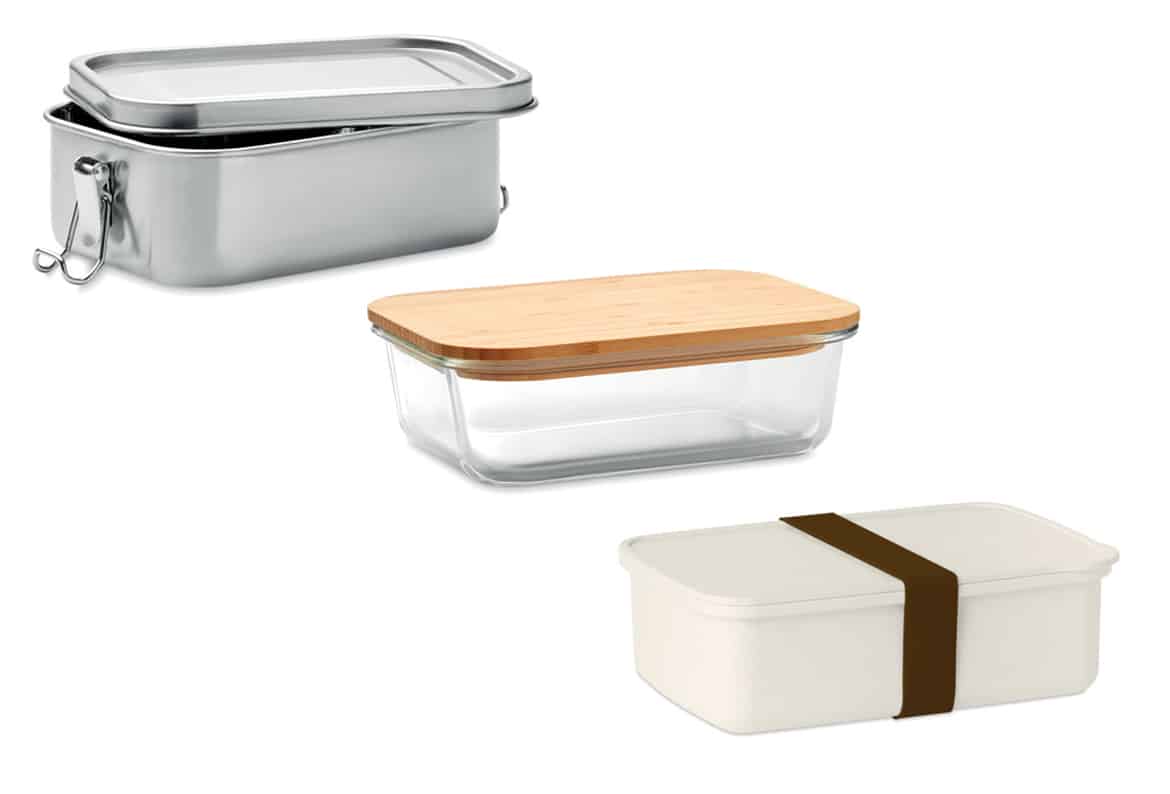 Branded Lunch Boxes
Single-use plastic including packaging has a bad effect on our environment. Using a lunch box for work or school is eco-friendlier than using cling film or picking a sandwich up at the shop. Preparing your own lunch is also a great way to eat better and stay healthy. At Firebrand, we have a growing range of branded lunch boxes. Most of which are eco-friendly.
Stainless Steel Lunch Box
Our stainless-steel lunch box has several general branding areas. It can either be printed or laser engraved with your logo. Stainless steel is a recyclable material, making this reusable product also recyclable at the end of its life.
Glass Lunch Box with Bamboo Lid
Two eco-materials in one! Bamboo is one of the fastest growing plants and it can replenish itself within a year. It's a very renewable source as well as being strong and durable. Bamboo is 100% natural and biodegradable. Glass is a sustainable and budget friendly material. It can be reused, it's easy to clean and is long lasting. This stylish lunch box has a 900ml capacity. It also has several branding areas to suit your logo.
Bamboo and PLA Branded Lunch Box
PLA is a natural plastic substitute which is made from fermented plant starch. It is a renewable source and a biodegradable alternative to conventional plastics. Paired with Bamboo, this is a super eco-friendly lunch box. This lunch box also has several branding areas for your logo or message.
If you would like to discuss branded lunch boxes for your brand, please click here to get in touch.