Branded Items for Dogs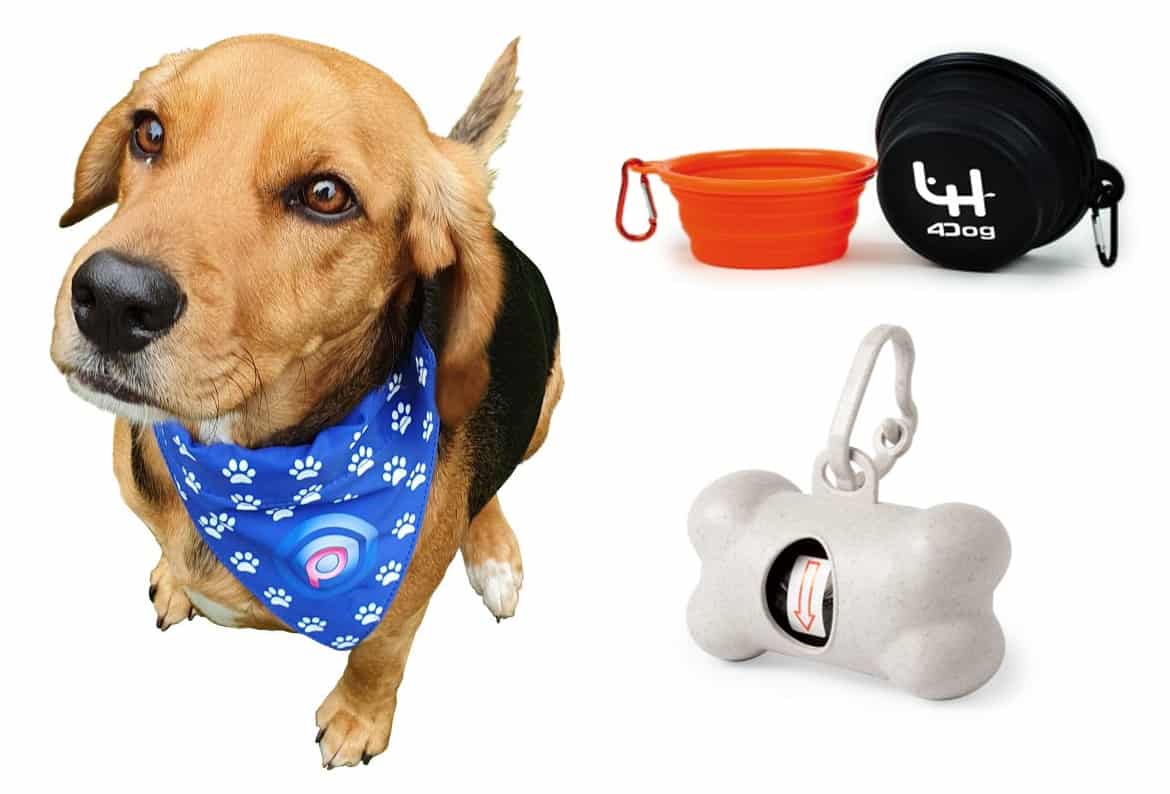 Top 5 Branded Items for Dogs
Merchandise isn't just for us humans. Our furry friends love it too! In this blog post, we're going to share the different ways you could use branded swag for pets in your marketing campaigns. Plus, you can find out more about our top 5 branded items for dogs.
How can I use pet merchandise?
Run a social media competition
Dog influencers on Instagram are the most popular they've ever been. This market is only going to continue to grow. You could get a quick win by running a social media competition to win a bandana or a toy. You can engage with the dog owner and ask them to share a photo of the prize on their grid or story. A great way for fellow dog owners to see your brand.
A giveaway with your product
Are you sending out dog food regularly to customers? Why not entice them to place a second order with the offer of a gift with their next dog food delivery. You could send them a collapsible dog bowl or a stylish collar for their pet.
A gift for dogs who have just had a groom
If you own a groomer's salon, why not send pets home with a bandana to complement their new hairdo? You could even get extra creative with seasonal offers. For example, a heart design for Valentines grooms or a Christmas design for grooms throughout December.
Our top 5 branded items for dogs
Branded Dog Bandana
Branded Collapsible Dog Bowls
Branded Dog Leads and Collars
Branded Dog Toys
Branded Bag Dispensers
Branded Dog Bandana
Dress to impress with a bandana! We have various bandana styles available. The first one is one that has a large 4cm loop to fit onto collars. Our bandanas are made from polyester and can be dye sublimated with a full colour design. This method provides permanent personalisation, even after washing. If you're running a safety campaign, or for those who walk their dogs at night, there is the option to add a 2cm reflective strip on request.
The other option has an adjustable buckle fixture. This one doesn't go over a collar, it simply goes straight onto the dog. This option is available in a standard range of colours and can be branded with your logo in 1 colour.
Branded Collapsible Dog Bowls
Ideal for dog walkers and for those who travel with dogs are our collapsible dog bowls. They pop up when they're needed and can stow back down when they're not. Made from silicone, the bowl comes with a carabiner clip, making it easy for carrying. The recipient of this gift could attach it to a bag, a zip or the lead. Want to get extra creative and create a unique dog bowl? We can pantone match this product from 1500 pieces. The bowl is printed as standard on the bottom of the bowl on the outside.
Branded Dog Leads and Collars
Every dog needs a lead and a collar. You could even use stylish artwork to match the bandanas! We have many available in our range, but our favourite are the ones made from recycled polyester (RPET). RPET is a material that uses plastic water bottles. It stops them from reaching landfill and gives them a new life. Using a recycled material also saves virgin materials from being used. Our leads and collars can be pantone matched to your requirements. Find out more about RPET on our sustainability page's carousel.
Branded Dog Toys
Other than thousands of treats, dogs love a good toy to play with! How about a branded tennis ball? Or a colourful frisbee with a rope which doubles up as a great tug-o-war toy.
Branded Bag Dispensers
Bag dispensers are great for keeping bags compact into one space on walks. Why not make your giveaway eco-friendlier with a Bamboo Bag Dispenser? The dispenser is made with Bamboo fibres. Bamboo is a renewable, fast-growing resource. It comes complete with 15 biodegradable bags. The owner can then refill it once they've ran out.
If you would like to discuss Branded Items for Dogs for your business, please click here to get in touch.