Branded Footballs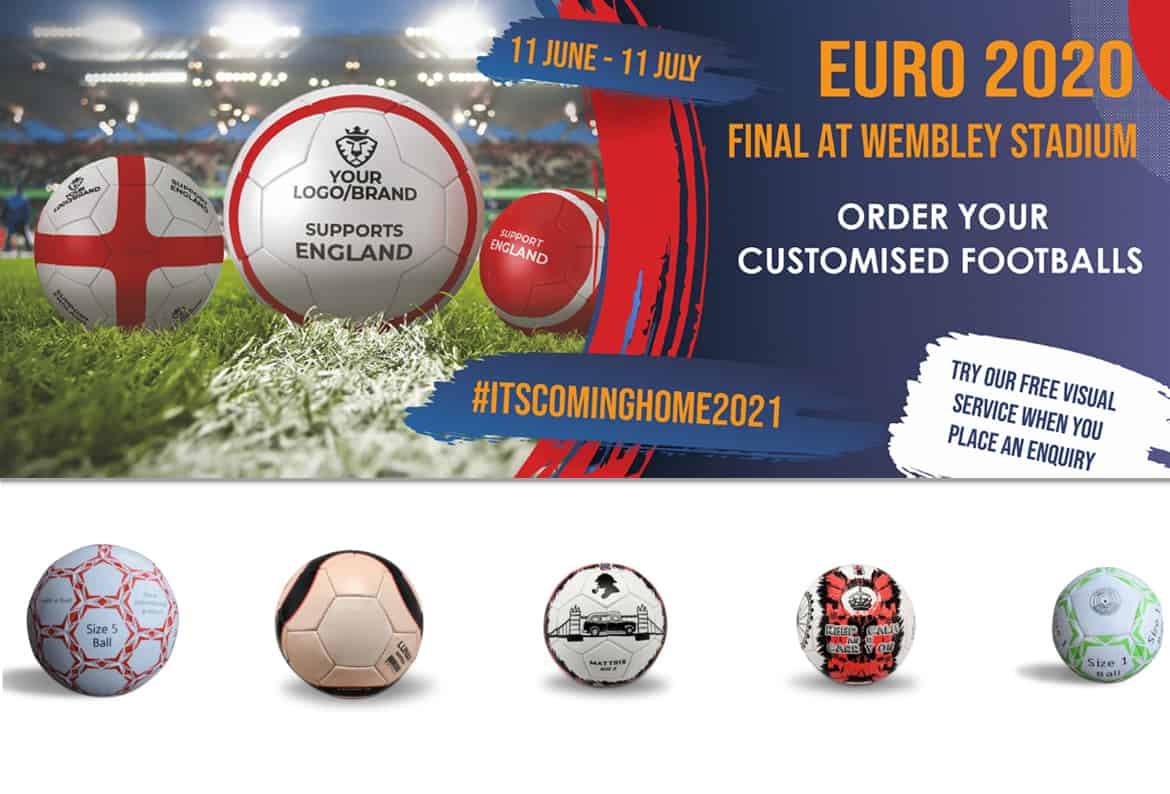 Branded Footballs
One of the biggest sports in the UK & worldwide is football. It certainly unlocks potential for any company from a marketing perspective. This year, the postponed EURO 2020 tournament will be held across Europe, with the final on our doorstep at Wembley. Why not get involved with bespoke footballs?
Custom footballs come in a variety of sizes. From promotional customised football keyrings, personalised mini footballs in size 0 & 1 to full sized branded footballs for training or match purposes. Choosing the right size will be dependant on what you plan on using them for and who will be using them. Each panel on your customised football is individually printed before being stitched together. Suited for all events and occasions, all branded footballs are made 100% bespoke to your brand!
Custom footballs in size 5, 4 and 3 are available in several different qualities. Making them ideal for promotional and giveaways or competitions and match ready. And of course, the larger football you choose from, the bigger canvas you get to showcase your brand and your own marketing message on!
At Firebrand, we have a free visual service at the enquiry stage of any order. Why not send us your logo and brand guidelines, allowing us to get creative! Alternatively, if you have a design already made, we can show you how that would look on your branded footballs too.
To request a quote or for more information on our branded footballs, click here to find our contact details.