Branded Fitbit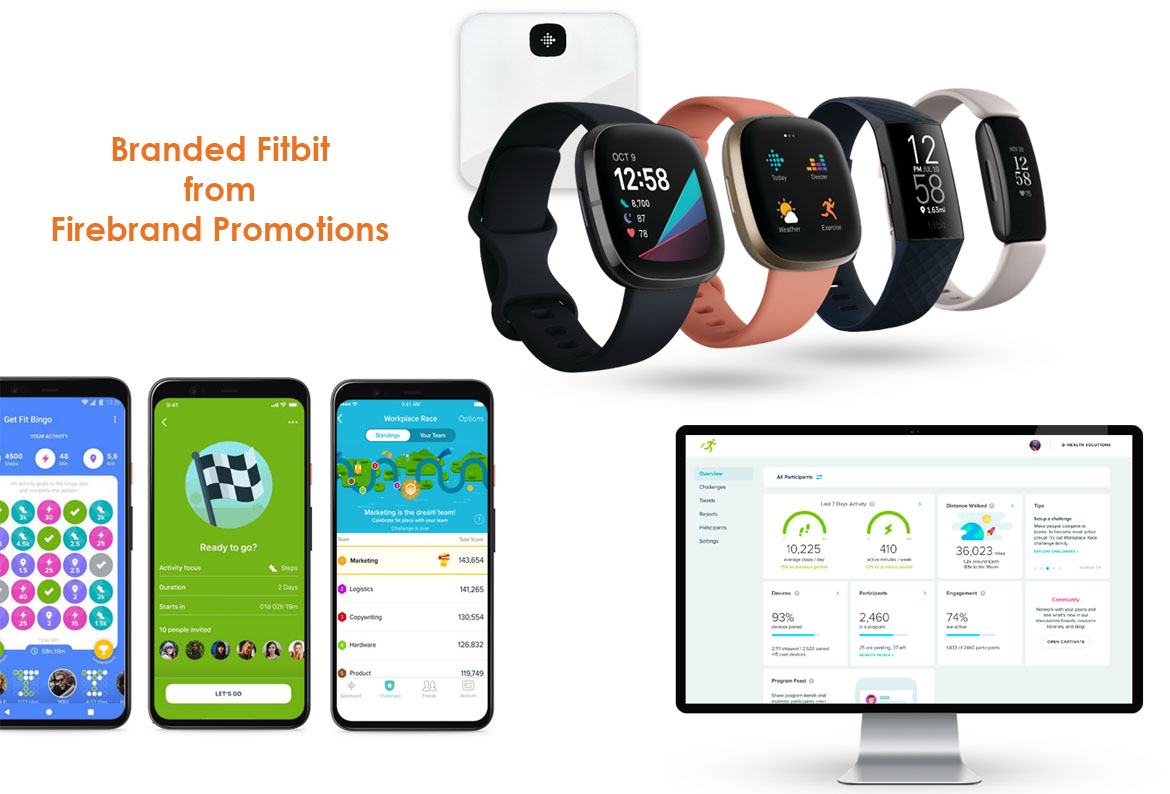 Branded Fitbit
Fitbit are on a mission to make everyone in the world healthier. We are continuously promoting products to help make the planet a better place, but with Fitbit, we can improve our mental health and physical health too. That's why, we can now supply Branded Fitbit Activity Trackers to our corporate customers.
Fitbit is a renowned brand, and we all know that it focuses on holistic health. This is sleep, activity, stress, and nutrition. If you want to promote a healthier lifestyle to your colleagues in terms of getting enough sleep, moving daily, building strength, practicing mindfulness, eating well and more, then a branded Fitbit might be the perfect gift from your brand.
Fitbit states that the benefits are clear; a health body, healthy mind creates a healthy business. This is because it helps to lower stress, reduces absence, increases creativity and all in all, when you look after your employee's well-being, they are less likely to leave. According to Fitbit, 60% feel more motivated at work when employers focus on physical & mental wellbeing. 31% feel an increase in productivity when employees feel happier. 25% have seen a reduction in absence.
We have a wide range of easy-to-use devices in the branded Fitbit range. This varies from trackers to smartwatches to weighing scales, at price points accessible for all. Plus, the Fitbit app is a useful tool for the user to see how they are tracking throughout the day.
What's more, is Fitbit Care has a corporate dashboard offer too. This is ideal if you are gifting a branded Fitbit to each member of your team. Fitbit Care is a very cost-effective, low-touch and highly engaging employee wellbeing solution powered by the largest health and wellness database globally. The dashboard allows a dedicated programme administrator to manage the wellness programme and review stats and insights.
With the Fitbit Care feature, you can create healthy competition between your staff. This builds morale and a sense of camaraderie, especially at times when people work remotely. It also motivates people to move. The team challenges help colleagues to move, no matter where they are. You can also use it to set up games and custom challenges. This keeps employees engaged, inspired and most importantly, having fun!
If you would like to discuss Branded Fitbit for your next corporate gift, click here to get in touch.