Branded Fidget Pop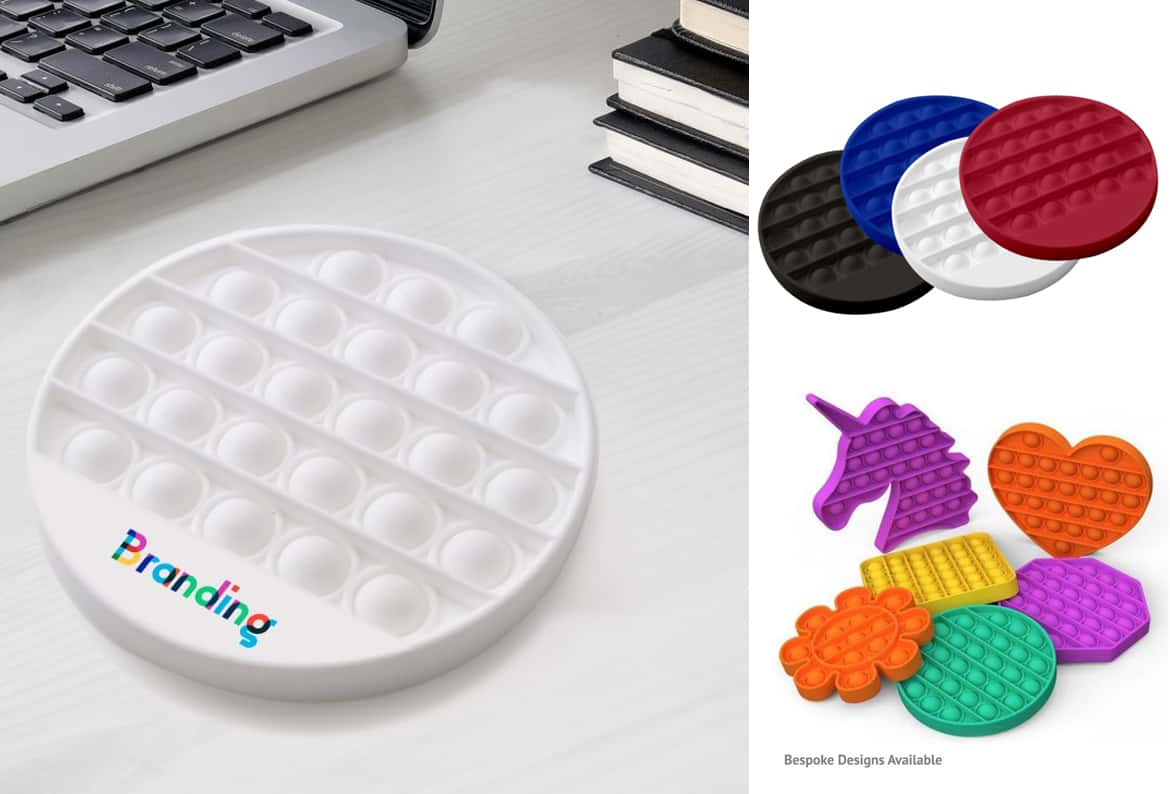 Branded Fidget Pop
Do you love popping bubble wrap but also are conscious about the use of single-use plastics? Meet the infinite, reusable solution that provides you with that popping bubble wrap satisfaction – the Branded Fidget Pop.
The Fidget Pop is a new and innovative way to help you stop fidgeting and to try and de-stress while having fun. Some people find it difficult to unwind and concentrating on something like the Fidget Pop can help you to do so.
The branded Fidget Pop can also be made into a two-player game! Making it ideal for long car journeys with kids or to use at home. Due to the many uses of it for individual or shared use, the recipient will not want to put their fidget pop down. This is beneficial for your brand as your logo stays in full view!
Currently the Fidget Pop is available in a range of colours. More excitingly, if your brand has a specific shape or a mascot, we can go bespoke to your requirements!
If you would like a quote for the promotional Fidget Pop and to see how it would look with your logo, please get in touch with us. Our contact details can be found by clicking here.