Compostable Branded Cups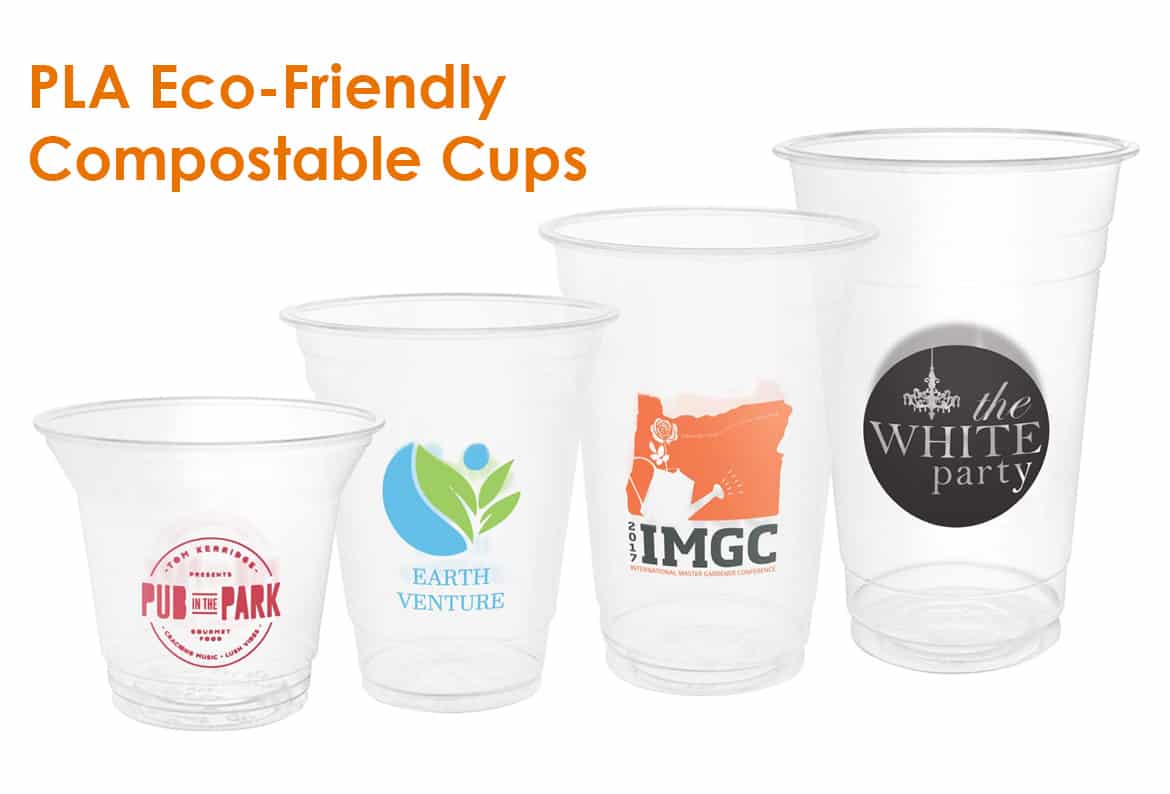 Compostable Branded Cups
Are you working on the events team of an upcoming race day, festival or any event where catering is present? You may be feeling the pressure of how to make your event eco-friendlier using plastic-free catering equipment. Firebrand can help! We have a selection of eco-friendly plastic-free compostable branded cups as well as many other compostable catering items…
Using the bio-plastic Polylactic Acid (PLA), we can supply a vast and growing range or compostable products. PLA is derived from plant sugars such as corn starch, cassava, sugar cane or sugar beet.
Our disposable PLA cups are the perfect, low cost serving option for your next event. As they're certified compostable, it means your event won't be having a negative impact on the environment. For a product to be certified as compostable, it means that the product can break down in under 12 weeks in composing conditions, therefore it's suitable for industrial composing.
The PLA plastic-free cups are plain clear standard-width cups which are perfect for cold beverages, fruit portions or desserts. We have a range of sizes (9oz, 12oz, 16oz, 20oz) available to suit your requirements.
We also have other cutlery and drinkware items made from PLA such as cutlery and cocktail stirrers. Alternatively, if you're looking for branded eco-friendly straws to go with your new branded plastic-free cups, take a look at our branded paper straws here!
If you'd like to discuss PLA disposable / compostable branded cups for your brand or your next event, click here to find our contact details.