Branded Eco Bottle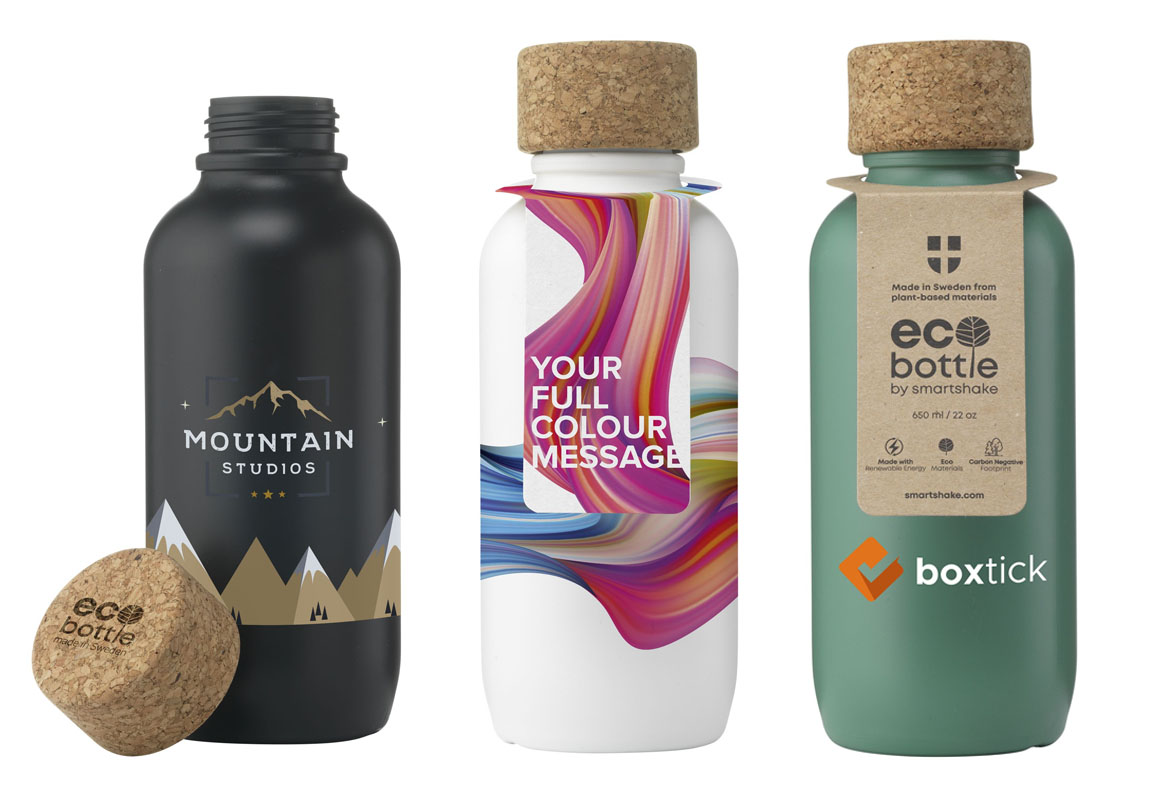 Branded Eco Bottle
New to Firebrand Promotions is the Branded Eco Bottle. This bottle is a versatile yet sustainable promotional product.
What is the Branded Eco Bottle made of?
The Eco Bottle is made using PLA derived from sugar cane. PLA has a similar look and feel as plastic, however it isn't made with oil. Sugar cane is also a renewable resource as it's a fast-growing plant. Sugar cane absorbs carbon dioxide from the atmosphere during its growth, which reduces the CO2 content in the air. The lid is made from Portuguese natural cork. Again, cork is a renewable resource and is also sustainable.
How sustainable is the Eco Bottle?
As we mentioned in the point before, the bottle is made from Cork and Sugar Cane PLA. It's also manufactured using more than 70% renewable energy in Sweden. This means that the Carbon Footprint for the manufacturing process is at net zero. The factory is equipped with solar panels on the roof providing the building and their vehicles with green electricity.
Is the Branded Eco Bottle recyclable?
Yes. It's fully recyclable once it's reached the end of it's life. However, due to the durability of PLA, we expect this bottle to be kept for a long time. Which also benefits your brand as your logo will be kept with the user for longer.
How can the Eco Bottle be branded?
This bottle has various branding areas, including the option to have an all around digital print, in full colour. This allows you to get creative and colourful with your branding. However, if you want a less is more, or more corporate feel to your bottle, we have smaller branding areas available which can be printed up to 5 colours. The bottle also has a neck tag that we can add as additional extra. This can be fully customised and is a great way of sharing the Eco Bottle's story, key USPs and your own marketing message.
What other benefits does the Eco Bottle have?
The Eco Bottle has a generous capacity of 650ml / 22oz, making it great for on the go. It's also dishwasher and freezer safe. Plus, it's a non-toxic bottle as it is BPA free and DEHP free as well as being food grade approved. Please note: the cork lid cannot be put in the dishwasher and should be hand washed only.
If you would like a quote or for more information on our branded eco bottle, click here to fill out our enquiry form or to find our contact details.