Branded Desk Accessories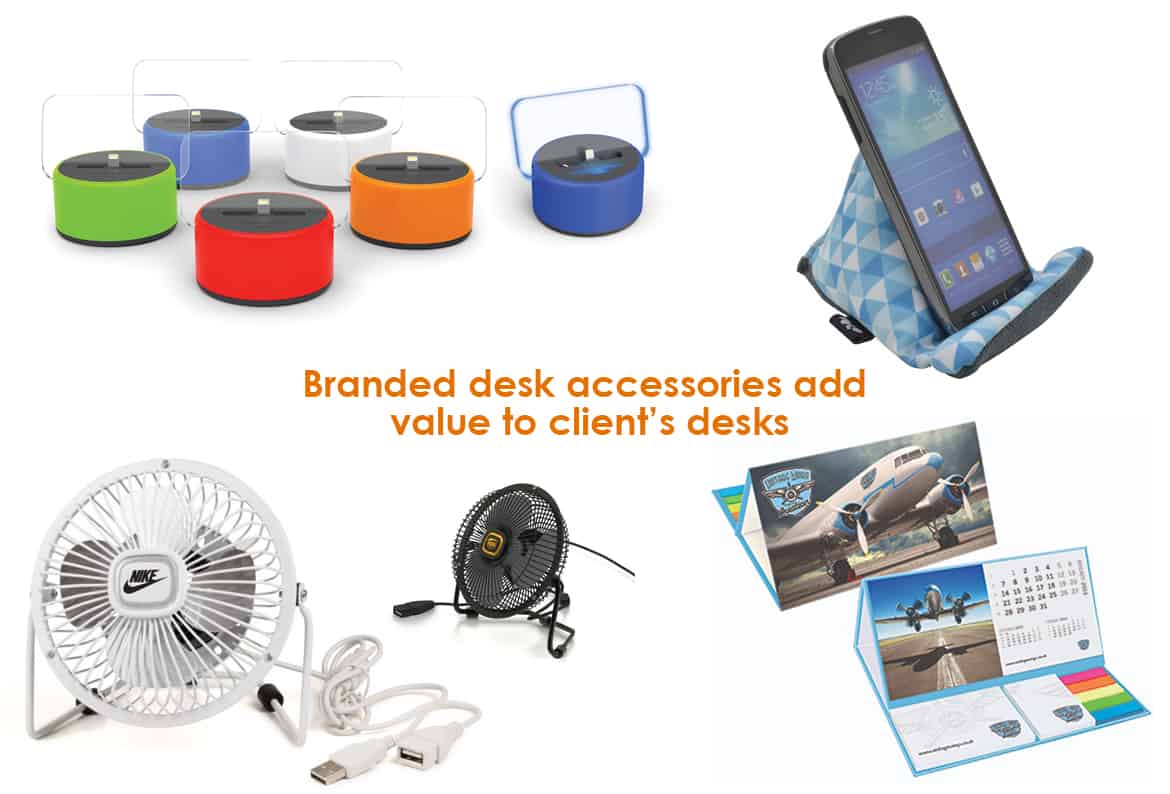 Branded Desk Accessories
If you want to promote your company in a client workspace, then branded desk accessories are an excellent solution.
We've put together a few different product ideas that are useful and are sure to be kept on desks…
ILO Charging Hub
Adding gadgets to your range of branded desk accessories is an excellent way of providing a gift that is sure to be kept and used. The charging hub has a switchable 3 in 1 adaptor for lightning, micro-USB and USB-C devices. The hub also features elegant LED branding so your logo lights up when in use!
Rainbow USB Desk Fan
The rainbow USB desk fan makes for a great desk accessory. The USB powered fans are surprisingly powerful yet almost silent. The fan features two different speeds as well as an integrated USB port so you can easily plug in a powerbank into it if all other USB ports are in use. The fan can be rotated a full 180 degrees to help you direct its refreshingly cool breeze to exactly where you want it.
Bean Bag Phone Stand
Our triangular shaped phone bean bag stand is perfect for an office or home desk accessory. It features a full colour print and can be pantone matched meaning you can express your brand's design to its full potential, therefore creating a massive impact when it's on a desk.
CalendarPod
Our Hardback CalendarPod contains 12 pictorial or bespoke calendar inserts, depending on how you would like to portray your brand. It also contains an A7 sticky note pad, A8 sticky note pad and five index tab colours. The CalendarPod's are individually packed making them an excellent gift. The CalendarPod will then sit on your recipient's desk for 12 months giving you consistent exposure.
If you'd like to discuss branded desk accessories for your company, please click here to get in touch.