Branded COVID-19 Safety Signage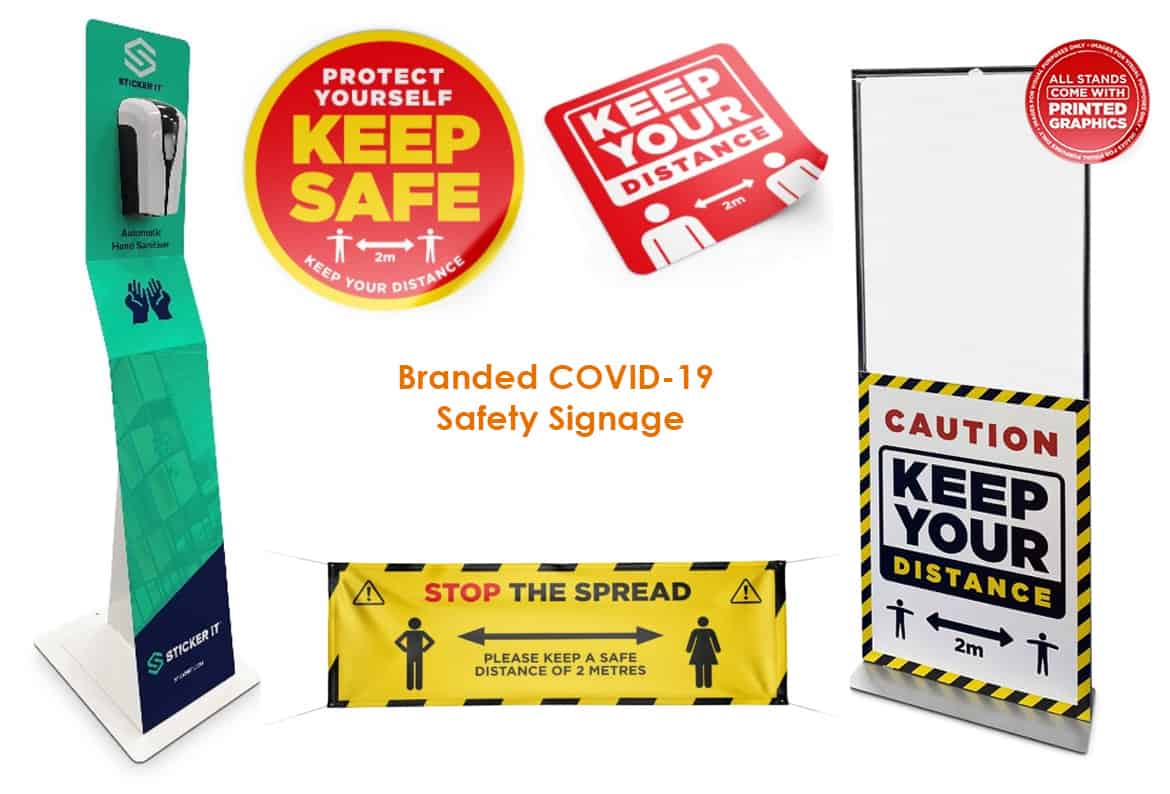 Branded COVID-19 Safety Signage
Throughout the duration of lockdown and the pandemic, communication has been key to ensure we are staying in doors and kept safe. As measures are slowly being relaxed and we begin to face our 'new normal', it's important we keep the communication going. Our range of branded COVID-19 Safety Signage ensures you get your safety messages across safely, quickly, clearly, and effectively.
Floor Stickers
Ideal for supermarkets, shops, banks, pharmacies and other retail / entertainment environments that are soon opening are our floor stickers.
The graphic is printed full colour to one side and is for indoor use only. The sticker material used is both fire and slip resistant ensuring it complies with health and safety measures.
We have a range of sticks available in different sizes. Each sticker option available has a different message, ranging from; "protect yourself, keep safe", "keep your distance", "please wait here to be served" and many more.
Sneeze Guards
Available in a variety of sizes, our sneeze guards are an excellent way to keep key workers safe. Each sneeze guard is fit with a warning message about keeping your distance and then features a large transparent screen.
Sneeze guards are easy to install into your workplace and are an excellent PPE method to ensure staff are safe.
Hand Sanitiser Dispensers
Our free-standing hand sanitiser dispensers offer a more hygienic process than other sanitisers as it is automatic by sensing motion. The sanitiser is fixed to a board which can be fully branded to fit your brand's safety message. They are easy to move around for when it needs replenishing or for a clean. The refillable dispenser has a 1L capacity and requires 4x AA batteries.
We also have other hand sanitiser options available too.
Other branded COVID-19 safety signage that we have are protection face shields, clear roller banners, floor tape and informative banners.
If you'd like to get in touch about any of our branded COVID-19 safety signage, please click here to find our details. Alternatively, you can view a selection of our work safe merchandise by clicking here.