Branded Logo Cupcakes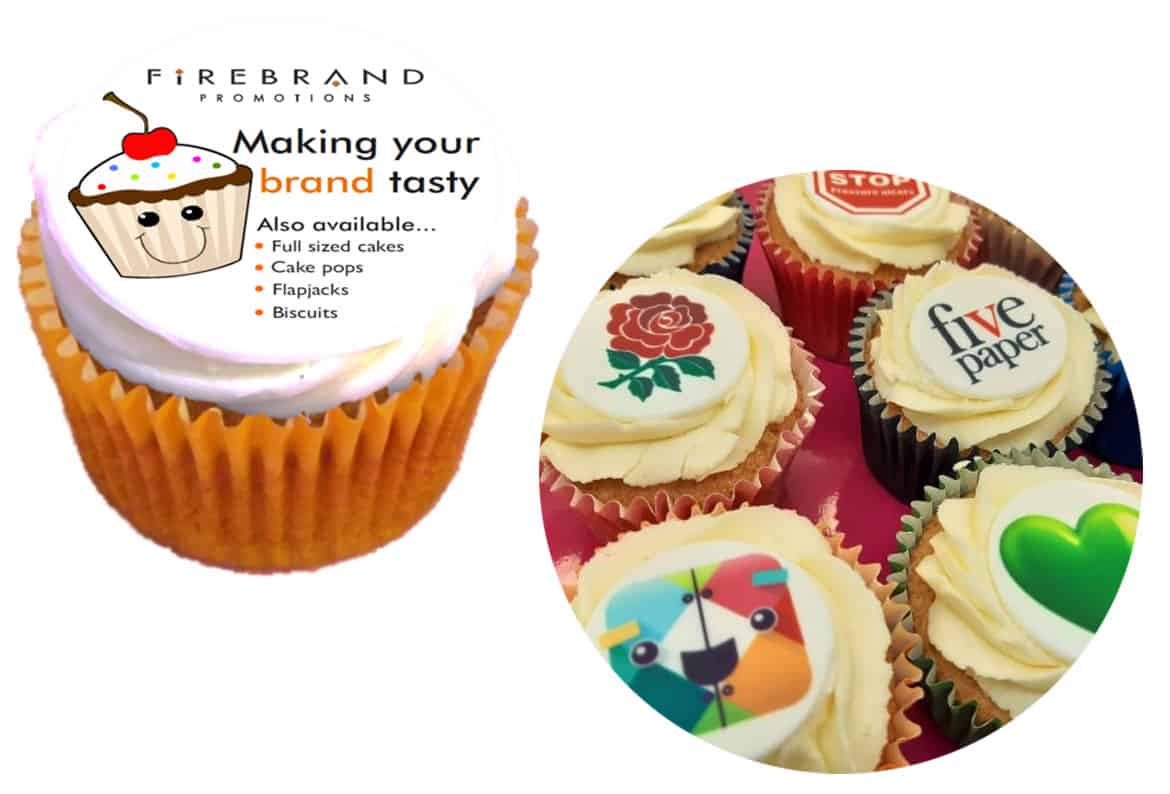 Branded Logo Cupcakes
Promote your brand in a fun and tasty way. Our branded corporate cupcakes are ideal for events and meetings.
Our cupcakes are made using top quality ingredients to make your choice of vanilla or lemon flavoured cakes. They're printed with edible images directly onto icing. This means your logo can stand out and be enjoyed!
To ensure your logo'd cupcakes fit in with your brand's colour or event theme, we can provide a variety of colour cake cases.
If your event is running over the course of several days, your branded corporate cupcakes will be good to eat and enjoy for 3 days from the date of delivery.
We also have other options available such as
Filled cupcakes
Cupcake pots
Cupcake gift boxes
Brownie and cake bites
Cake pops
Biscuits
Ice cream
Chocolates
Seasonal treats
If you'd like to receive a quote or more information on promotional cupcakes, please contact our friendly sales team. Our details can be found on our contact page by clicking here. Alternatively, you can message our live chat.