Branded Collapsible Coffee Cups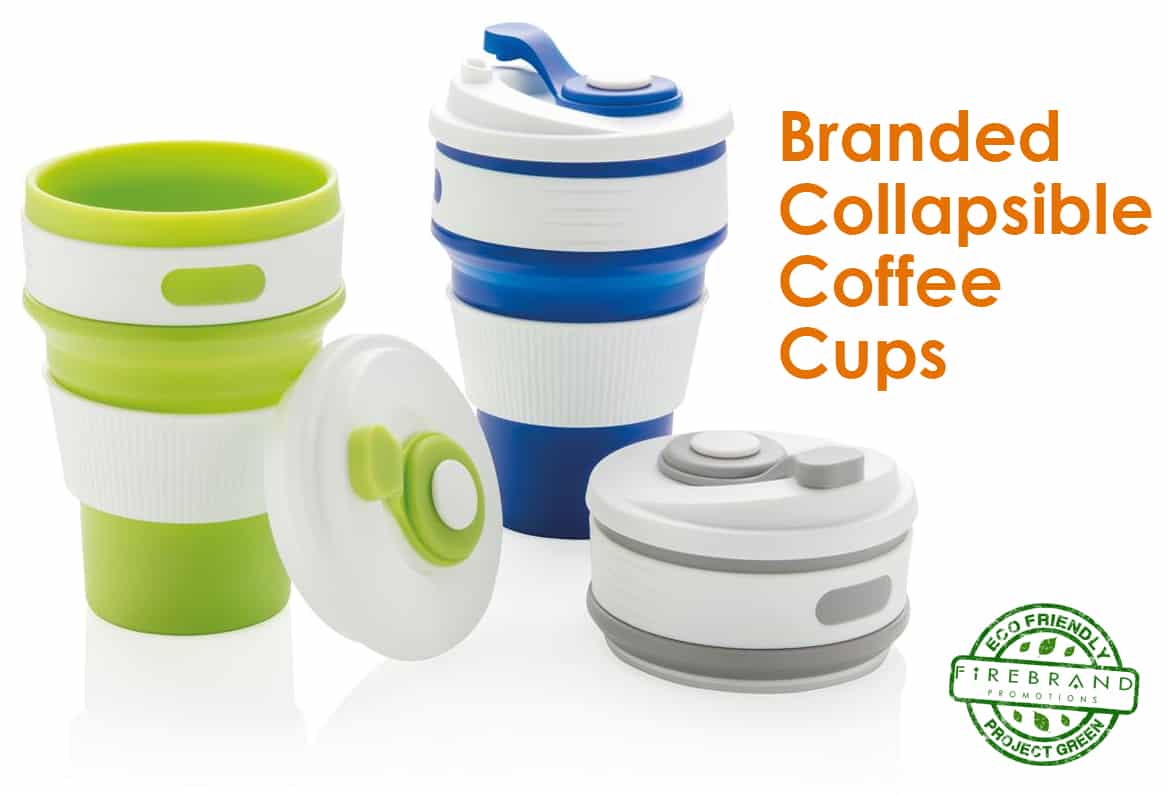 Branded Collapsible Coffee Cups
At Firebrand, we've been working tirelessly to find solutions that brands like yours can use to help work towards the plastic pledge. You can find out more about Theresa May's plastic pledge by clicking here. One of our favourite current plastic swap solutions are the branded collapsible coffee cups.
Why should we cut down on disposable coffee cup waste?
At the beginning of 2018, many of us discovered that it's not actually as easy as we may have thought it was to recycle a disposable coffee cup.
The BBC released on their website that more than 99.75% of disposable coffee cups don't actually get recycled.
They also stated that in 2011, it was estimated that 2.5 billion coffee cups are actually thrown away each year… which is more than likely going to be a much higher figure now. You can find more about this here.
The Independent also released that scientists estimate that 8 million metric tons of plastic ends up in our oceans each year. To put that into perspective, it's the equivalent of a rubbish truck full of plastic going into the ocean every minute.
How can your brand help?
What are Branded Collapsible Coffee Cups
The collapsible cups are foldable silicone cups that are made out of 100% food grade silicone material. They're designed to have flexibility and are easy to clean. They offer a compact solution to help save space when they're collapsed making them perfect for travelling. These foldable cups are also dishwasher safe and BPA free.
Benefits of using branded collapsible coffee cups…
If your brand uses branded collapsible coffee cups as a promotional giveaway, it'll help entitle customers to receive coffee shop discounts. Many well-known coffee shop chains now offer a discount for customers who bring their own coffee cup. For example, Pret A Manger give 50p discount and Costa take off 20p. View more coffee shop discounts here.
Coffee cups also make an excellent giveaway at an event, staff incentive or corporate gift.
If you'd like to discuss branded collapsible coffee cups for your companies next promotion or plastic reduction campaign, please click here to get in touch.