Branded Chilly's Bottles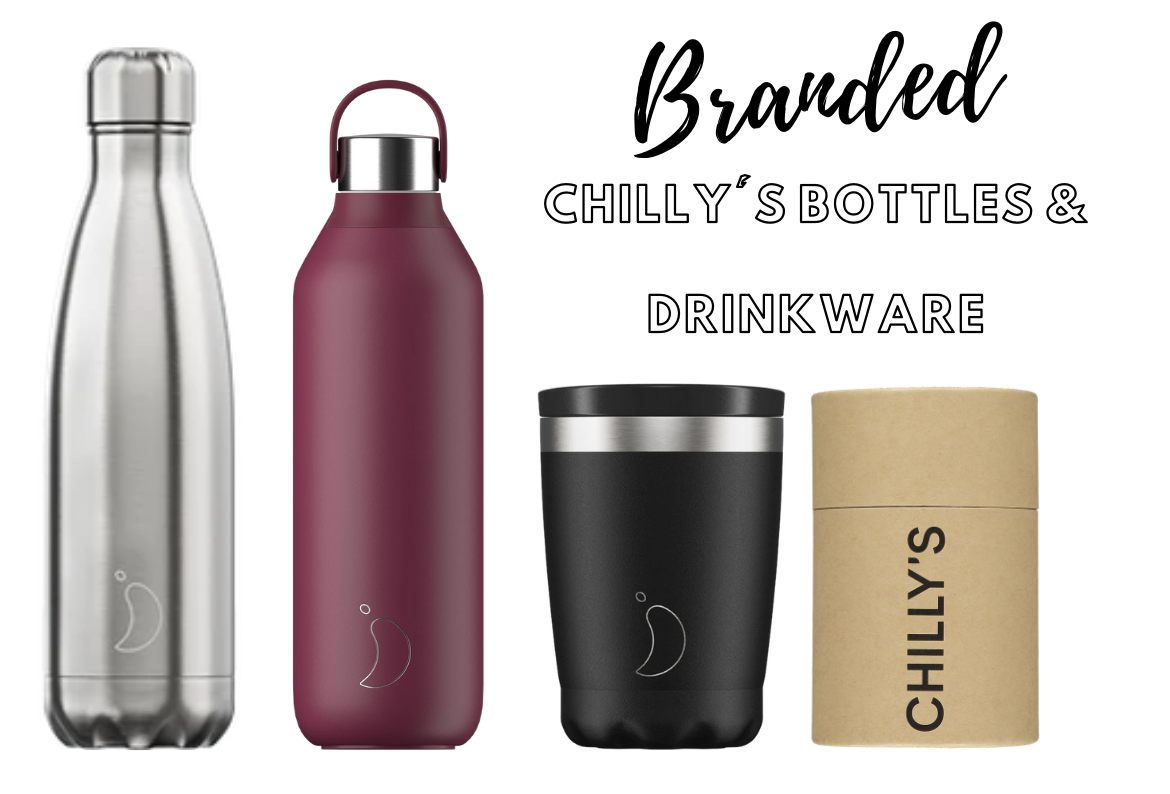 Branded Chilly's Bottles
Looking for a fantastic dual-branding opportunity with a sustainable drinkware brand? Look no further than the Branded Chilly's Bottles.
Chilly's bottles are renowned for encouraging the continued use of reusable products. Within their range, they have the original bottle, the original sports bottle, the series 2 bottle and various reusable cups. All of which are reusable.
Why should we encourage reusable drinkware?
Everyday millions of plastic water bottles and disposable coffee cups are thrown away. If these aren't recyclable, or placed in the wrong waste bin, these will reach landfill. With a reusable bottle or coffee cup, we can help to cut down on the amount of disposable drinkware that goes to landfill. Plus, many well-known coffee shops offer discounts for those with a reusable cup!
What are Chilly's bottles made from?
Chilly's bottles are made with a high-grade 18/8 stainless steel on both the inside and outside. The lid also uses stainless steel, plastic and a silicone ring. Stainless steel is a sustainable product as it can be recycled.
How can we personalise branded Chilly's bottles?
We can source Chilly's bottles for your brand. These can be dual branded with your logo. You could even add a personalised name if you are giving these out as gifts.
How do you look after the Chilly's bottles?
We recommend visiting Chilly's website to explore their help and advice section. Here you can find how to clean the bottles, how they can be stored and the sort of drinks that can go into the bottles. Alternatively, if you have any questions, we will be happy to find these out for you.
What other brands can be dual branded?
We offer dual branding on many premium retail brands. These include The North Face, Patagonia, Berghaus, Yeti, Keep Cups, Circular & Co. The list goes on! If you have a brand in mind, let us know and we will see if we can source it for you.
If you would like to discuss dual branded Chilly's bottles with your logo, please click here to get in touch. We can then discuss your requirements further and provide you with a quote.