Branded Bobby Anti-Theft Backpack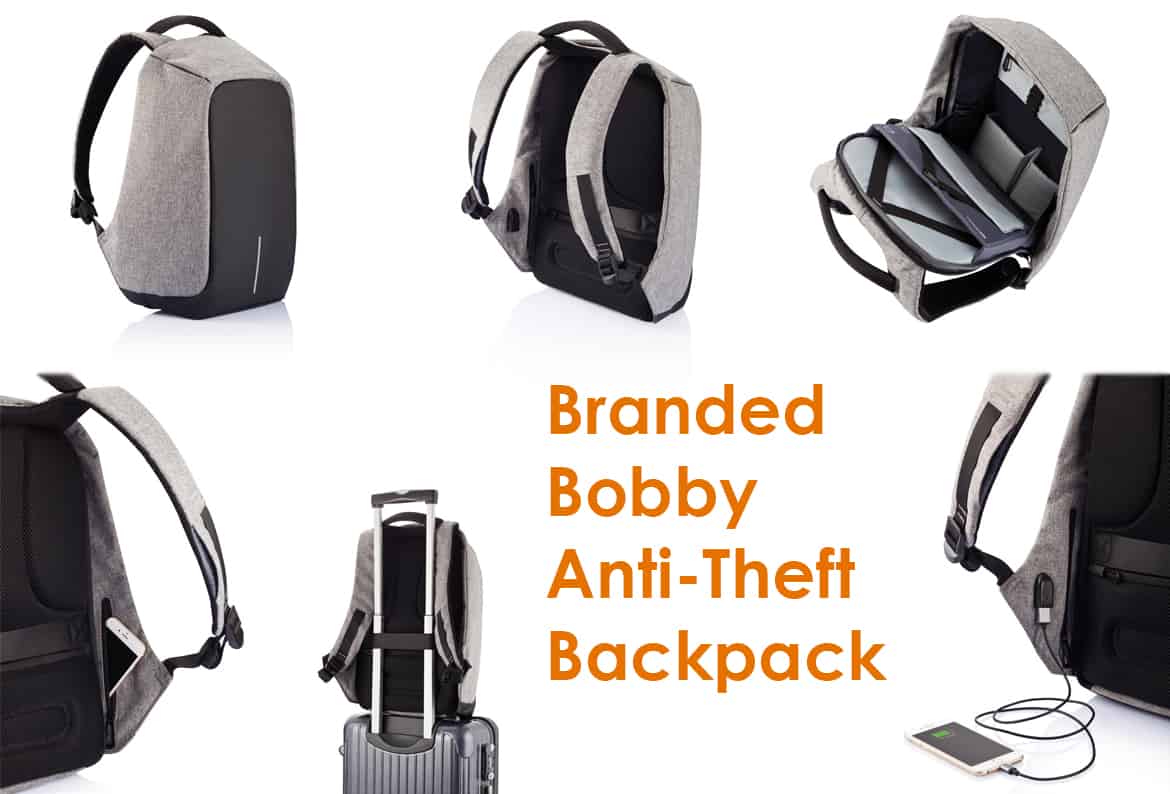 Branded Bobby Anti-Theft Backpack – Our Smart Backpack
Did you know?
The London Underground accounts for 63% of pick-pocketing reported nationwide on the British rail network.
The NYPD reports 3000 pick-pocket incidents happen every month in New York City.
Each day, an estimated 400,000 pick-pocket incidents occur around the world.
You can click here to find more pick-pocketing statistics.
How can your brand help to reduce pick-pocketing?
Meet the branded smart backpack – The Bobby Anti-Theft Backpack…
The Bobby has many key features that make it an excellent product whilst helping to increase safety whilst travelling.
Anti-theft structure
The Bobby has no front access as all of the zippers and pockets are hidden.
Cut-proof material
The bag is designed with 300D / 600D PU coating, anti-shock foam, two protective layers and cut-proof PP protection board.
Integrated USB charging port
Charge your phone with the integrated USB charging port which is connected to a power bank inside.
Optimal weight balance
The bag lifts the weight of your shoulders whilst putting less pressure on your spine.
Adjustable opens
The Bobby has various opening angles ranging from 30° angle, 90° angle and 180° angle.
Other features include the advanced storage design, adjustable luggage strap, reflective stripes, water repellent and also has room a 15.6" laptop!
If you'd like to discuss the branded Bobby Anti-Theft Backpack for your brand's next promotion, please click here to contact us.