Branded Bath Bombs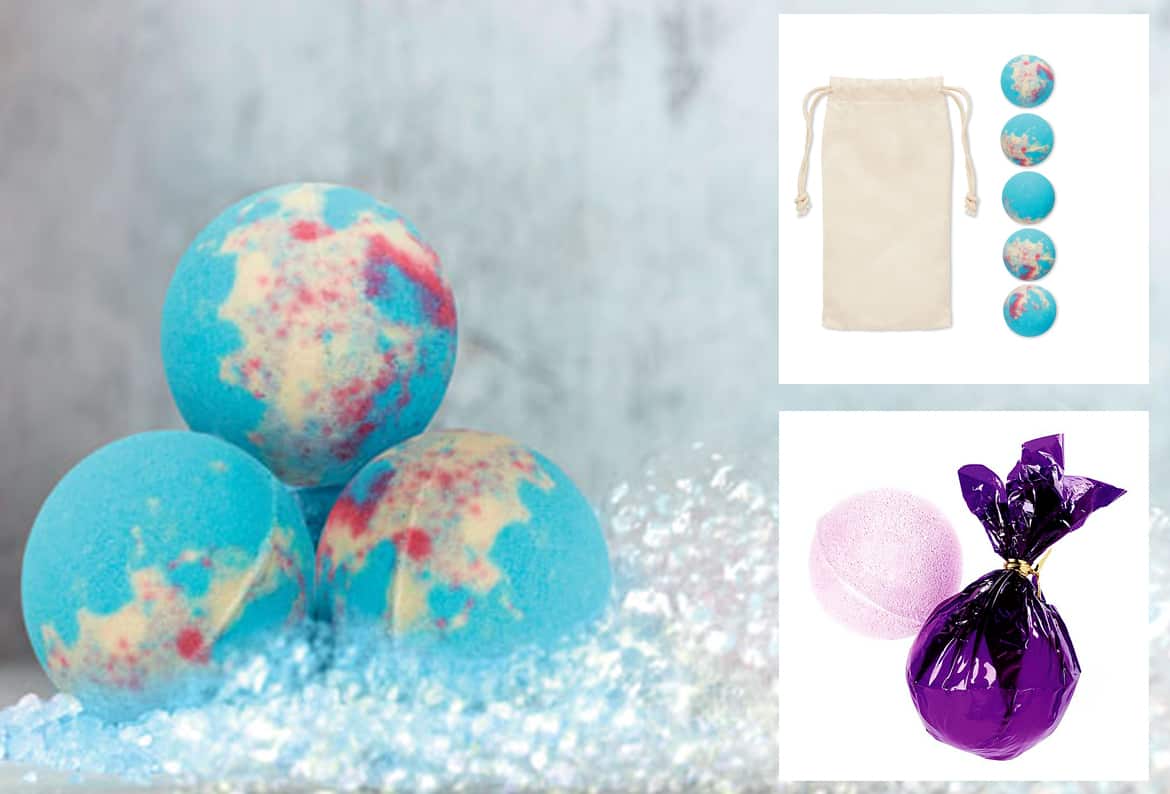 Branded Bath Bombs
Taking time for self-care and to unwind is so important. Many people make a relaxing bath part of their self-care routine. Did you know we now have bath bombs in our range of merchandise? This enables your brand to choose a gift that your clients or colleagues will be able to use and enjoy in their time of pamper. We have two types of branded bath bombs currently.
Explote – 5 Bath Bombs in a Pouch
Explote bath bombs are a set of 5 bath bombs. Meaning the recipient of your gift will be able to get 5 moments of self-care courtesy of your brand. The pouch can be branded with your logo or message. It's also reusable and can be used to store belongings for travelling or for them to refill with their own bath bombs after. The bath bomb itself is scented ocean scent.
Bath Fizzer – Individually Wrapped
Our purple-coloured bath fizzer comes individually wrapped and can be branded with a full colour label. A great little gift to add to a self-care gift pack. The bath fizzer label could be branded with a self-care message which promotes your colleagues or clients to take time to relax and un-wind.
If you would like a quote on our branded bath bombs, please click here to get in touch.