Back to School Merchandise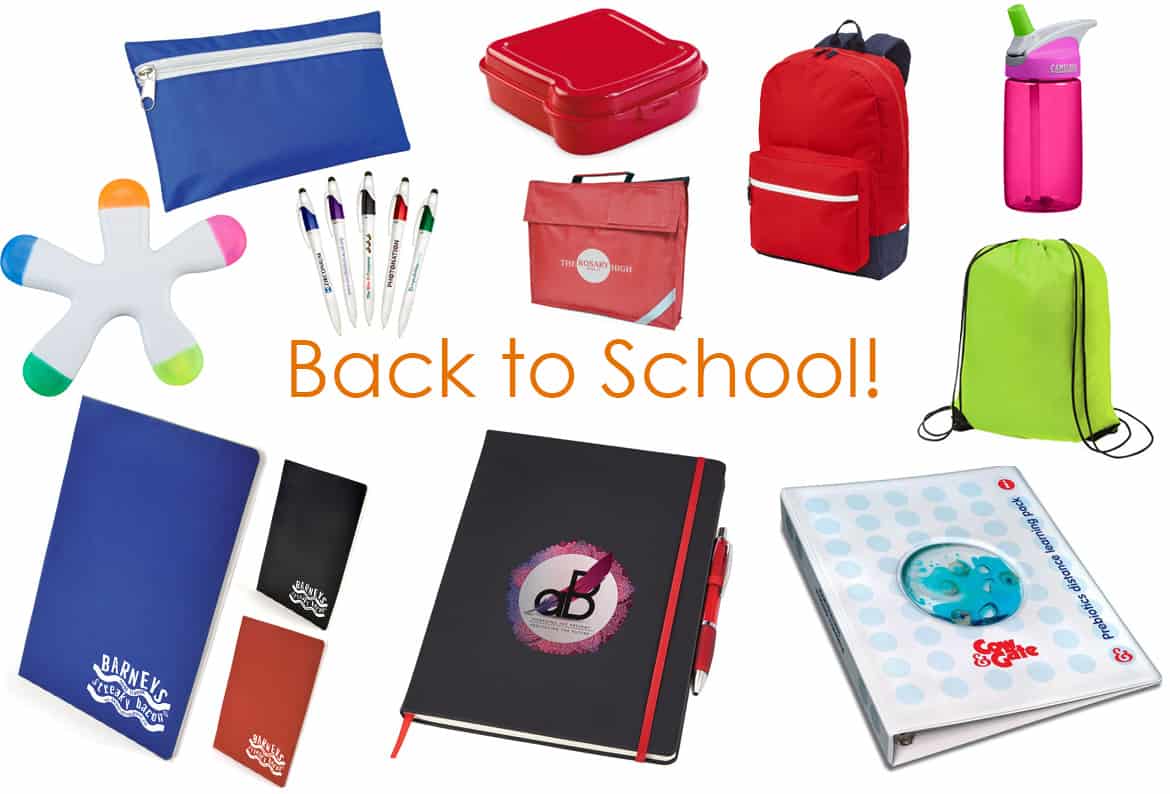 Back to School Merchandise
Whilst summer feels like it has only recently begun, back to school is just around the corner! Make sure your brand is prepared for the back to school season with promotional merchandise!
Stationary
You can't go wrong with stationary and it's needed every day whilst at school so your brand will be given a lot of exposure. Here at Firebrand, we've got an extensive range of pens, pencils, erasers, highlighters, rulers and pencil cases to put all of your stationary in to.
Notebooks
Notebooks are great for teachers and exercise books are perfect for pupils. Supply these and your brand will be in full view for each studying period, homework and marking. You can also supply teachers with ring binder folders to help them keep their files organised.
Safety, Leisure and Hydration
When travelling to and from school, some pupils tend to cycle. Help to ensure that they're safe with light reflectors for their bikes and school bags. You can also supply children with water bottles for cycling, PE and to keep on their desks.
Bags and Lunch Accessories
We've also got drawstring bags and backpacks available for you to add your logo to. Alternatively, we can source school bags for you too. This will allow your brand to be seen during school and on the travel to and from school. Give the bag in a pack with a lunch box and a bottle as part of a back to school gift to give your brand excellent brand recognition.
Looking for back to school merchandise? Contact us now to discuss!