Back to School Eco-Friendly Promotional items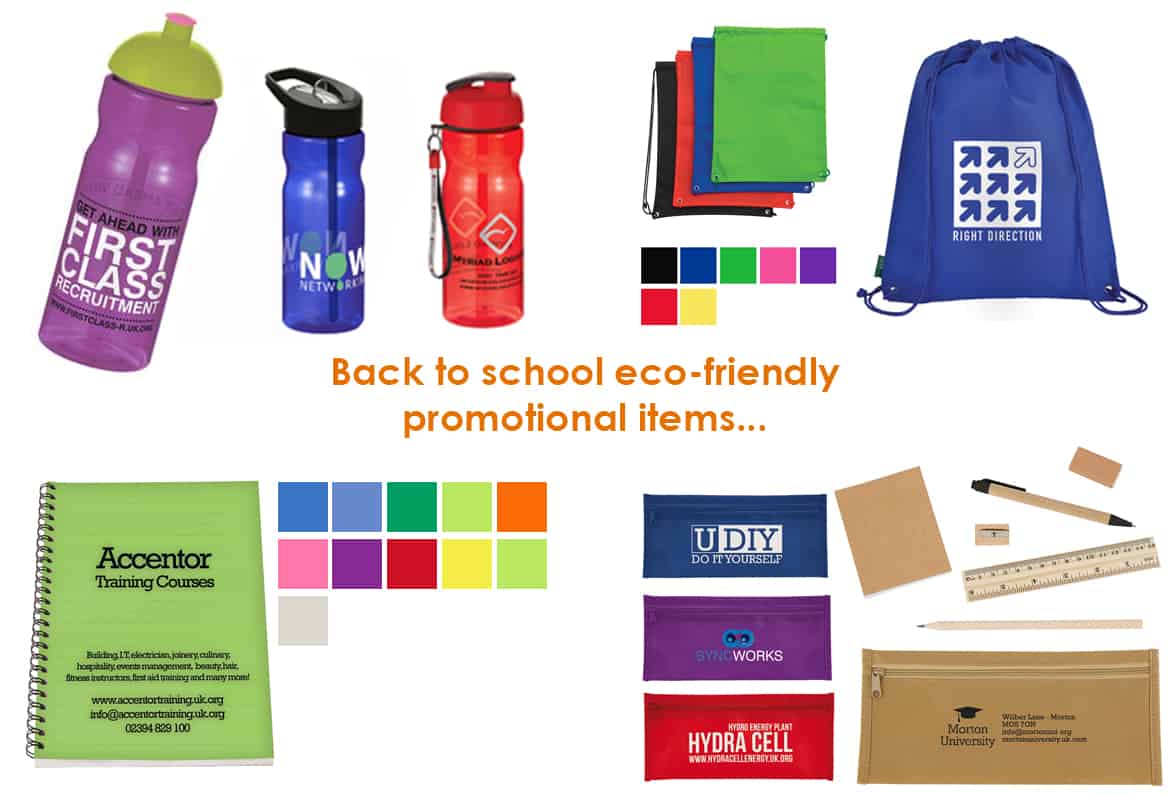 Back to School Eco-Friendly Promotional Items
Back to school season is slowly creeping up again… Now is the perfect time to prepare your brand with school eco-friendly promotional items.
We've put together some of our favourite school promotional items that will be excellent for any school.
Eco pencil case set
Why not endorse a greener message within your school through the use of eco-friendly stationery? Our eco pencil case set is packed full of everyday essentials. The case is made from recyclable PP material and includes a ballpen, pencil, ruler, pencil sharpener and notepad.
A4 PP colour pad
A colourful, eco-friendly and budget-friendly notepad which is available in various sizes. Each notepad features a polypropylene cover with 50 sheets of recycled plain paper.
Eco-friendly drawstring bag
Perfect for carrying books, stationery or PE kits is our eco-friendly drawstring bag. It's made from polypropylene material and is available in a wide range of colours to match many different school colours.
Base sports bottle
The base sports bottle offers an excellent branding area. It's great for use in schools and PE. The bottle is made from recyclable PET material for great eco credentials and is BPA free. Reusable bottles are also a great alternative to disposable plastic bottles.
If you'd like to discuss back to school eco-friendly promotional items, please click here to get in touch.