3 reasons why B2B needs social media marketing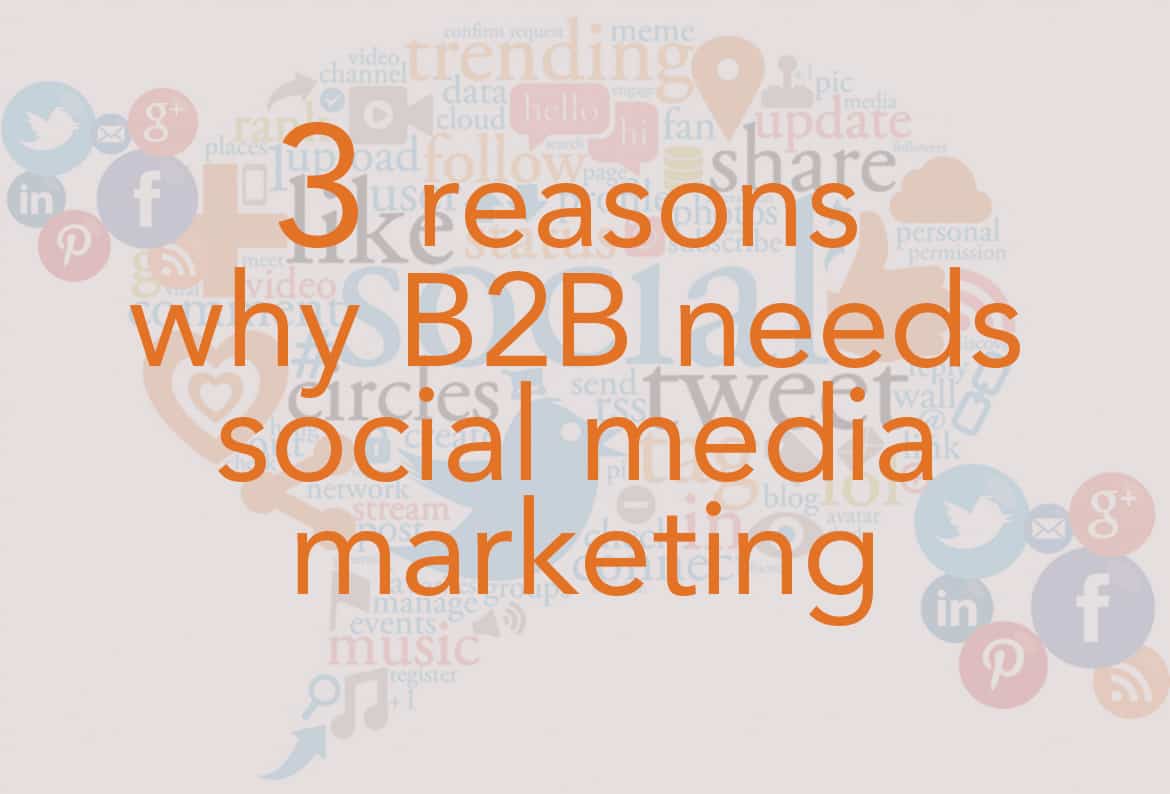 3 reasons why B2B needs social media marketing
SEO & Link Building
As social media has become a main part of most companies marketing strategies, it has become linked with SEO. Whilst setting up a LinkedIn account won't cause a huge uplift in your website sessions, you can use your channels to share blog posts to help bump up your Google ranking. With Google being the main link to finding a business, having an active social media channel will most definitely work in your favour.
Brand Awareness
Whilst so many companies are competing to get their brand seen, social media can help you to get your name in front of prospects and potential partners. If you're posting enough content on social media, the chances are someone is going to notice you. Once you've grown a network of people on your social media channels and share relevant content that interests your audience, you'll begin to be recognised. So, next time someone is looking for your products or services, you'll likely be at the top of their mind.
Increase in leads
You probably won't get leads straight away, however, certain platforms like LinkedIn lend themselves to professional networking and you can increase your chances of gaining a lead by engaging in conversations within your network and relevant industry. You can use Google analytics to track where your website hits and leads are coming from. You can also use social media to follow your own partners and clients so that you can support what they're up to.
Once you've created your leads and brand awareness, you can mail out branded promotional products to your prospects and existing clients as a way of saying thank you for following your accounts. Want to discuss promotional gifts? Get in touch now.
A World of Merchandise 2 – Your Brand Matters
On the 26th September, we'll be hosting A World of Merchandise 2 – Your Brand Matters in the exhilarating surroundings of Mercedes-Benz World, Weybridge. It's a great opportunity to explore 1000's of promotional products from over 40 key supply partners. Not to mention, there is an opportunity to win 1 of 12 Mercedes-Benz AMG driving experiences. You'll also receive a complimentary goody bag full of products and a free lunch & refreshments! Want to find out more? You can click here to watch our 2015 event video and register your attendance.