Advantages of branded pens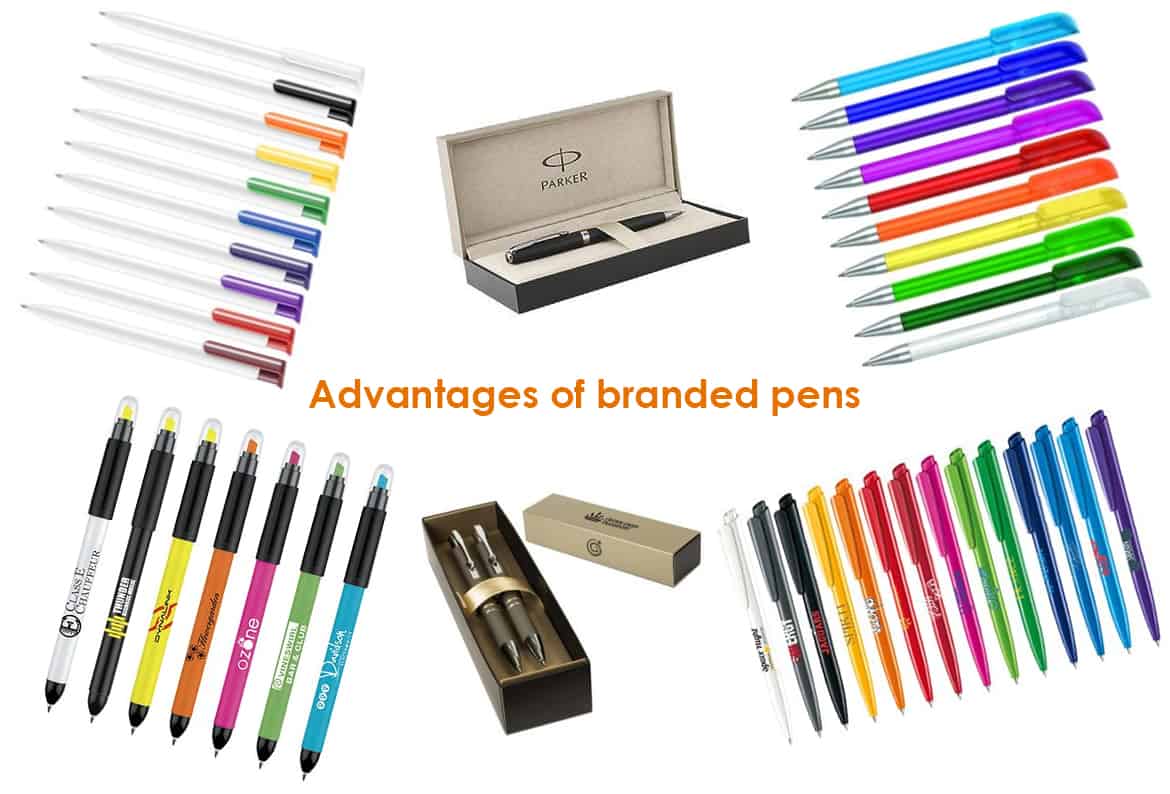 Advantages of Branded Pens
Branded pens can offer several different advantages for businesses. They're a promotional item that are sure to be kept and used time and time again.
Pens are cost effective
Our branded pens range in price depending on the design and whether or not they're made by a well-known brand. A pen is extremely cost effective and is much more budget friendly than most direct mailings and radio advertisements.
Pens offer consistent advertising
When choosing what goes onto your promotional pen, you can include your number, web address and email address. Each time a recipient uses your pen, they'll be reminded of your service. Even if they don't require your service at the time, they'll think of you when they do.
Pens have a lot of usability
Whilst you can get creative with different promotional products dependent on your target demographic, pens are a product that are used by everyone. With most people being at work or attending schools, they have a need to use a pen. Your brand can be the one who provides the pen to get your brand seen.
Pens are still in high demand…
The BPMA have recently conducted a survey. More than 1000 people were asked to take part from various sectors. Many companies love to buy unusual products to promote their brands. However, it's clear from the survey that "traditional" products aren't a thing of the past with 91% of respondents buying pens.
If you'd like to discuss branded pens for your company, please click here to get in touch.