2018's The Year of the Pun!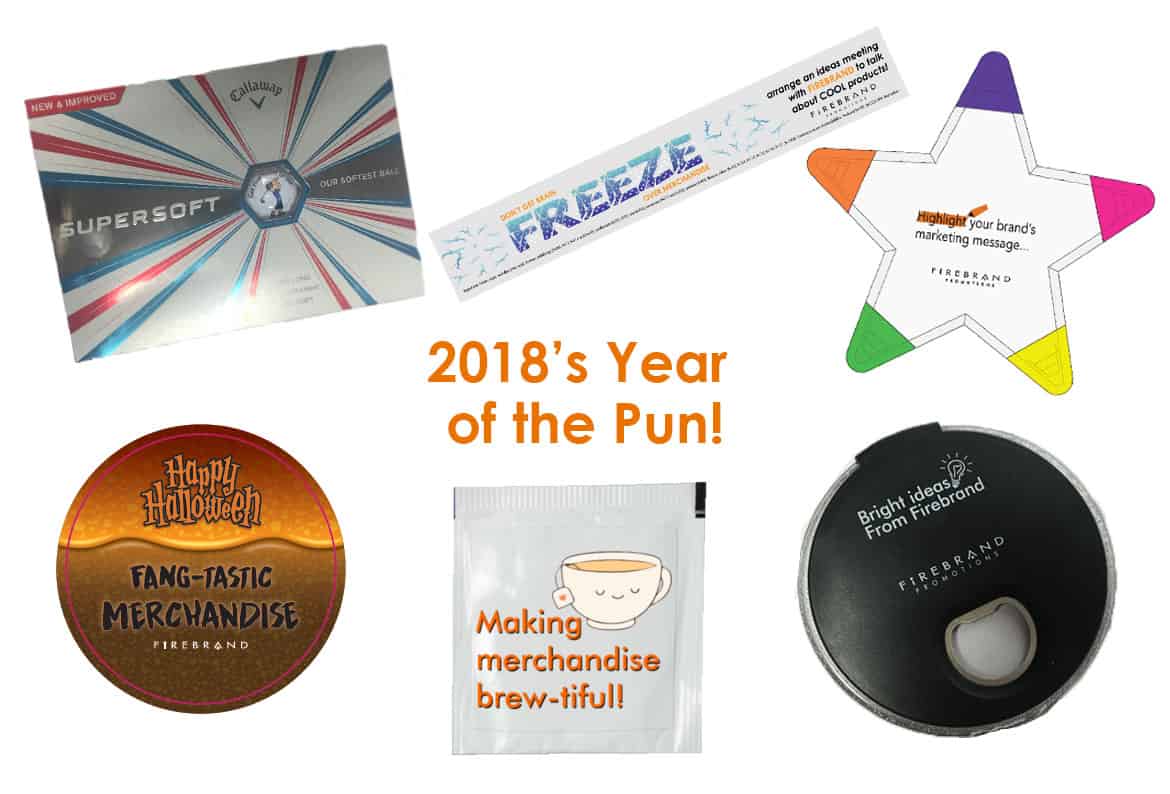 2018's The Year of the Pun!
At the end of 2017, we discussed in our sales meeting different ways that we could make our giveaways a little different and enjoyable. The initiative that we decided to run with was 'The Year of the Pun'.
This initiative got all the Firebrand team involved in a chance of winning a Love2Shop voucher for submitting the best pun suggestion matched with a product. Our year of the puns for 2018 were…
January
The Duvall Keyring with 'Illuminate your brand'. The Duvall is a handy torch, bottle opener keyring.
February
The Universal Mug with 'make your brand tea-riffic'. The universal mug is a practical, reusable travel mug. We also had some branded tea bags put inside each of the mugs with the pun "making merchandise brew-tiful!".
March
The Duraglaze Photo Mug with "we're totally egg-static about merchandise" on one side and "have a cracking cuppa!" on the other side. We then filled the mugs with easter eggs in an organza bag.
April
The Callaway Super Soft golf balls with "get your brand on par!"
May
The social media seeds pack with "grow your brand with our social media packs!"
June
Our tasty protein balls with "strengthen your brand's merchandise!"
July
The phone stands with "make your brand stand out!"
August
Fruity ice poles with "don't get brain freeze over merchandise!"
September
A star shaped highlighter with "highlight your brand's marketing message…"
October
The maxi round sweet packaging with round Halloween chocolates, the pun was "fang-tastic merchandise!"
November
The light up coaster / bottle opener with "bright ideas from Firebrand"
And last but not least… December
Our ice scrapers with "bring your brand the coolest merchand-ice around!"
If your brand has a promotional campaign that requires branded merchandise, make sure you get in touch with our friendly sales team today! Click here to find our contact details.