Patagonia Promotional Clothing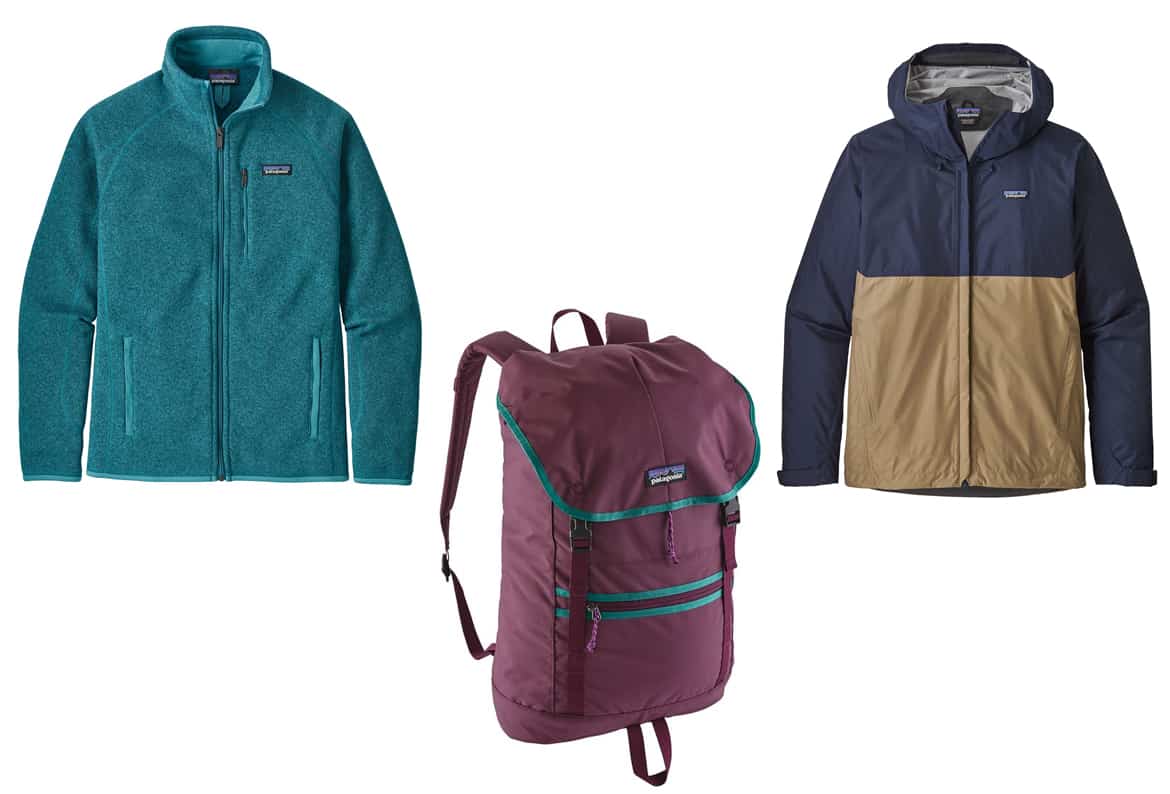 Patagonia Promotional Clothing
We recently shared a post about branded North Face corporate clothing. This post explained about dual-branding and The North Face's sustainable ethos. Another brand that we can offer a range of apparel solutions from is Patagonia.
Patagonia strive to use the resources that they have in order to do something about helping to save the planet.
Taken from Patagonia's website, they have the Worn Wear initiative. They work to make high-quality, durable garments that lasts for years and can be repaired. This saves people having to buy even more of it!
The Worn Wear program celebrates the stories we wear, keeps your clothing in action for longer and provides an easy way to recycle Patagonia's garments when they're beyond repair.
The benefits of branding your logo onto a Patagonia product is that they aim to never allow their products to up in the landfill. Once finished with the garment, you can return it to Patagonia so that they can either recycle it into something new or repurpose what can't yet be recycled.
Please note: Patagonia will only dual-brand with companies that are in business to save the planet. For a company to be permissible, their mission statement needs to be aligned. This would include charities, NGO's and Eco companies. Plus some health medical research companies. If you would like to dual-brand your logo on our Patagonia Promotional Clothing, we will be happy to check if your brand is eligible. If your brand isn't eligible then we will of course work with you to look at our other premium brands.
The three top best sellers for branded Patagonia items are the Better Sweater Jacket, Torrentshell Jacket and the Arbor Classic Backpack.
Patagonia Better Sweater Jacket
The Better Sweater Jacket is a warm, low-bulk full-zip jacket made of soft, sweater-knit polyester fleece. It's Fair Trade Certified™ sewn.
Patagonia Torrentshell Jacket
This jacket is sleek, packable and unpretentious. It takes a responsible step forward with a 100% recycled nylon face fabric; waterproof / breathable H2No™ Performance Standard protection for rainy-day reliability.
Patagonia Arbor Classic Backpack
This sporty backpack is equipped with a padded laptop sleeve to hold most 15″ laptops. It has a recycled polyester fabric body with a durable water repellent finish. It offers a perfect balance of weight and durability for everyday use.
If you'd like to discuss dual-branding your logo onto a Patagonia garment, please click here to find our contact details and get in touch.